If you're a senior traveler concerned about their physical abilities, going for a vacation may be a subject of much stress. After all, most holidays involve a lot of movement, planning, and travel tour companies are largely marketing towards a younger demographic. 
What are some vacations for singles over 60? Many travel experiences can be found either by single travelers or those booking senior travel tours. Depending on your travel style, cruise lines are the most popular holiday idea for seniors. However, there is a whole world of options available. Literally!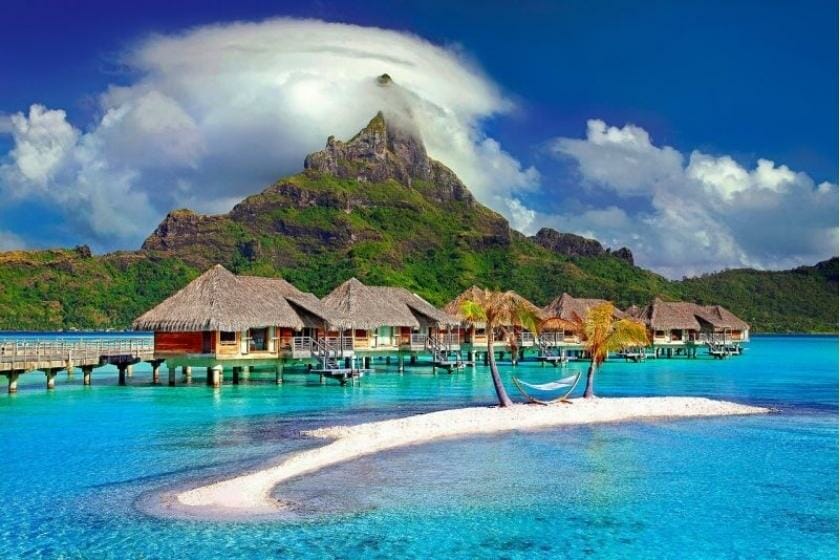 Most travel companies in North America offer various plans for those looking for a vacation. One such tour company, for example, is Intrepid Travel. Alternatively, the Italian Dolce Tempo is available. However, you can find offers and discounted plans for a holiday from any travel provider. 
For those living outside the US, travel tour companies for seniors are still plenty abundant. Hays Travel and Tui is popular in Great Britain, but single travellers are really spoilt for choice. A singles vacation can often be quite cheap, especially when compared to a family vacation paying per person. 
Travelling Alone
North America has plenty of options when it come to people ages 60 and over. With a mix of travel directors available, you can really fine tune your vacation with the help of an expert in travel tours. Whether you're looking for plenty of fun, or just a chance to relax.
While first time travelers may be nervous to travel alone, many tours and holiday packages are finely tailored to bring an already magical destination to life. With such a variety of destinations available, from Costa Rica to Luang Prabang, you're sure to enjoy yourself greatly. 
Many beautiful destinations will be available to you, despite your fitness levels. A travel provider may be able find matches between destinations and your activity level, ensuring you don't spend that activity level throughout the whole vacation instead of relaxing when you want. 
Travelling in a Group
Like minded travelers can meet up thanks to the increasingly popular senior travel tours. These senior travel tours offer the benefits of travel adventures, with the security of a group of other similarly aged people. Worried about travelling alone? Then travel together!
Travel international for the authentic experiences of another country, and travelling in a group saves a lot of effort when it comes to planning. An adventure travel company can form an itenary, arrange hotel accomodation, sort any transport needs whilst abroad, and perhaps even take care of food. 
Travel groups are also likely to have a similar energy level, keeping the level of activity reasonable for all parties. While everyone's level of health may vary, requiring different diets or medicines, you should be able to work with a senior travel group to find an enjoyable holiday and meet potential new friends. 
Types of Holiday
Active trips are popular if you're looking for a certain level of challenge to your ideal trip. Active trips take many forms, but the most popular are cycling trips and hiking trips when it comes to mature travellers. 
Cycling trips or running holidays in warmer countries, such as Greece or Spain, can make even the most basic of international trips exciting. Activity choices like these tend to be a once in a lifetime opportunity, so don't miss out if you're staying fit in your twilight years.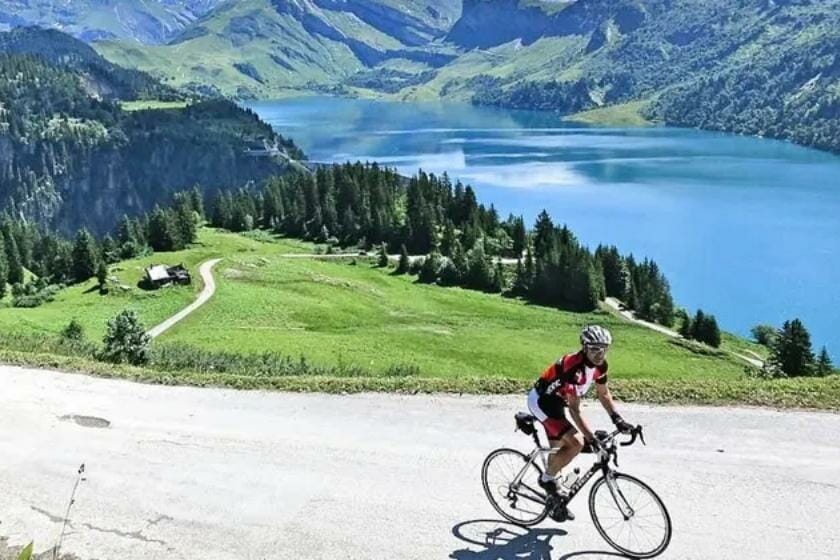 Cruises are also popular vacations to take when exploring travel options. A European River Cruise touring the European City and country of your choice is great for Americans looking for a spot of culture, a taste of relaxation, and a national diet similar enough to not upset your stomach. 
Mediterranean cruises can tour many French, Spanish, African, and Italian Cities. However, a river cruise down the Danube is a great way to see more than one capital city. Vienna in Austria, Budapest in Hungary, Bratislava in Slovakia, and Belgrade in Serbia all sit on the might Danube river. 
Mature travellers can enjoy these alone or with their fellow traveller as part of a tour group. Travel tour companies for seniors are always offering cruises or a day trip, as these types of holiday packages always go well with customers looking for a break. 
Locations for Vacations
Costa Rica is a great place to escape if you enjoy a tropical climate. Hiking trails, delicious food, and beach getaways are all neatly compacted in this small Central American nation. When looking at Central America, many do hold concerns over the nation's stability.
Thankfully, Costa Rica and neighbouring Panama have been relatively stable for more than a decade. This makes then an ideal choice touring their vast climates, with food tours also availble for those who enjoy spicey food. Food with a kick is sure to make your tongue feel young!
Japan also offers many hiking trails and national parks. However, be warned! Many travel to Japan believing it to have a comparable climate to the United States, and in some ways it does. However, summers can get extremely hot in Japan, and they frequently have a Cyclone season to watch out for. 
Companies for seniors looking to travel can be found all over the US, and if you're looking to stay domestic these companies for seniors offer trips to US cities as well. San Diego, Santa Fe, San Antonio, and other trips to warmer states leave on a daily basis. 
Things to Visit While on Holiday
Art galleries are a fan favorite among1 holidays for singles. An easy walk around some fine art can be great for the soul, no matter if they're in San Diego or in Peru below Machu Picchu. Galleries also provide additional lures for US cities like San Antonio and Santa Fe. 
Learning opportunities are abundant as well, if you're looking for some self improvement whilst abroad. While classroom learning in San Diego is one thing, visiting a world famous university for an open day or trying a wine making workshop in France is another. 
Opportunities like these are available for mixed abilities, beginner or experts. No matter your age category, you can find a way to shine an adventurous spotlight on a learning chance with athletic pursuits or just taking in the history of ancient ruins, like Machu Picchu. 
Sights like Machu Picchu are renowned for helping you translate age into wisdom, and your twilight years don't need to be spent just relaxing in retirement if you find that too boring. Constant endurance and extra effort being put into educational enrichment can be a great way to spend your time. 
Ideas for Female Travelers
A Greek Island is commonly listed as a top destination for single female travellers, and we can see why. Greeks, much like their Italian cousins, are known for great food. Those with health related queries may be wondering about excessive oil, but thankfully these are unsaturated healthy fats. 
Health protocols aren't as big of an issue as many seem to believe in Greece, and you can find many a historic downtown in cities such as Athens and Sparta. Hotels offering an indoor pool offering a magical setting for your evening relaxation. 
Ideas for Male Travellers
South America are perfect for those fit for curiosity. You will do a good job meeting natives while travelling the broad continent that is South America, as their friendly faces can help guide you through streets which can often times become maze like.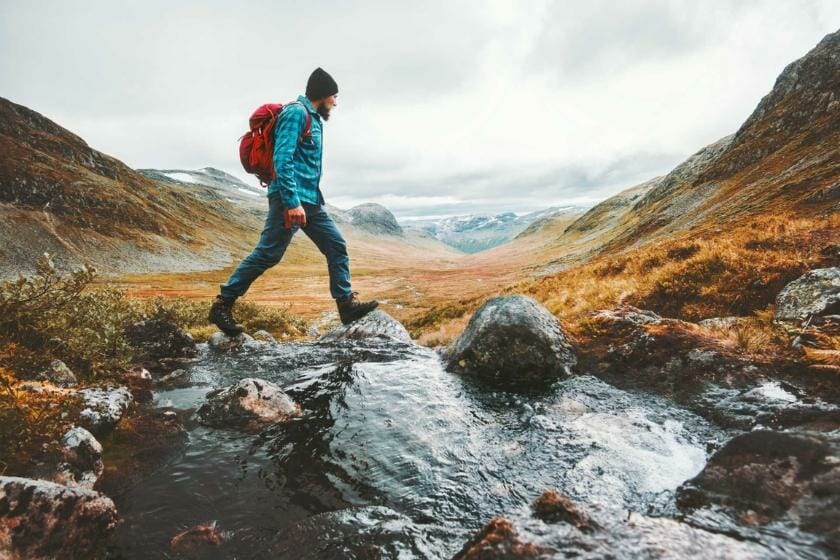 The world famous natural landscapes of nations such as Brazil is one thing, but the outdoor activities offered are also great for the thrill seeker. Jet skiing, surfing, and other beach related fun are good for mature travelers looking to tan. 
For more active mature travelers, why not try a class of Brazilian Jiu Jitsu for multi activity adventures in this increasingly popular destination. Senior travellers can enjoy this youth hotspot just as much as any other demographic, making Brazil perfect for multigenerational travel.