Can I Bring Spices In My Hand Luggage? Our Guide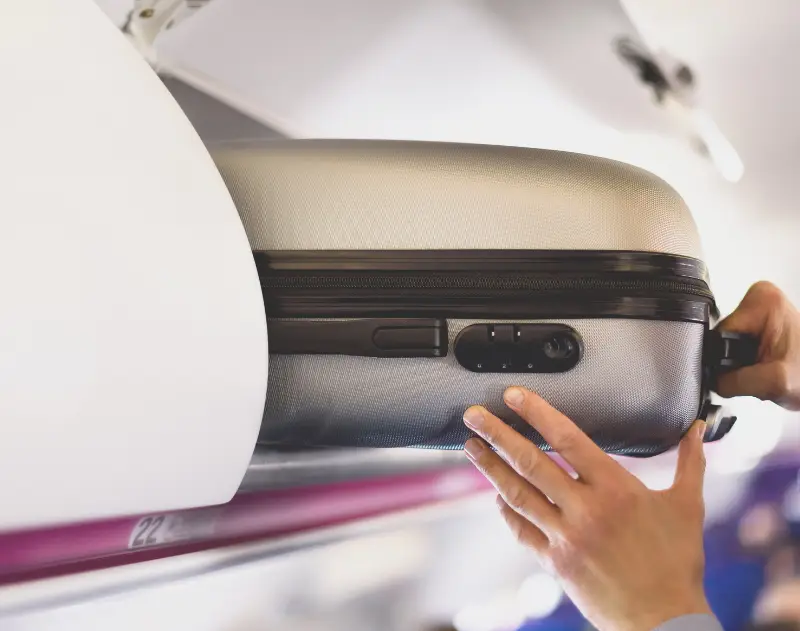 The food list of what we can and cannot bring on a plane can be confusing, we know that there are 100ml restrictions on toiletries and general liquids, but what about for foods such as spices? 
There is no ban on spices to take on your hand luggage as long as it is a dried type of spice in ground spices form or dried leaf form. Ground spices would have to be in a container under 350ml as they are powder substances and for fresh spices, you might have to declare them according to country of origin. 
We have put together a short guide below that will cover additional rules for bringing spices on the plane and other foods so as you can avoid running into problems with your luggage on flights. 
Which Foreign Countries Have Restrictions On Spices? 
Most countries do not have rules about ground spice being imported as long as they are carried in quantities under the 350ml limit, however, there are a few exceptions to be aware of. 
In New Zealand, you must declare all food that you bring into the country, and if you are carrying ground spices you are not permitted to bring any amounting over 1kg into the country. For people who are travelling from India to Japan, there has also been said to have a rule that you can't bring spices such as chilli powder into the country.
What Food Items Can I Not Pack In My Carry On? 
Most solid food can be carried in-flight with no issues but it's good to have an idea before you fly about what your destination country will allow in and how much food you can bring in your luggage in quantities.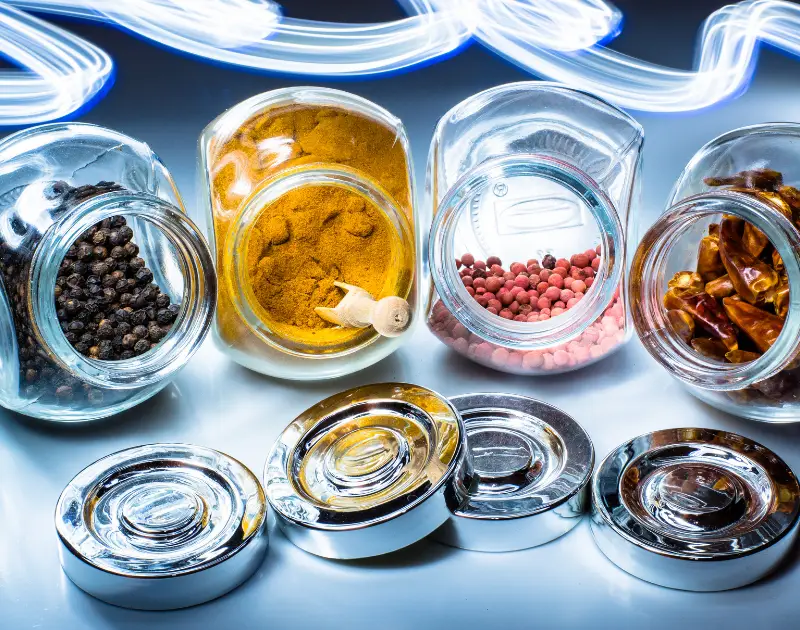 To help your figure out what food you can bring in your carry-on, we have made a list below of what is not permitted so as you can avoid hold up with security on your trip. 
Oils, vinegar and honey - All of these are classed as liquid foods therefore should be carried in 100ml containers or go in your checked.
Peanut butter or spreads - Believe it or not, the peanut butter or jam might have to go in your carry on, this is because they are classed as a paste and have to adhere to the special foods liquid rule.
Canned food - It is best not to pack canned food in your carry-on, this is because most of the time can food will come in containers over 100ml and they are classed as liquid foods, therefore should be packed in your checked luggage instead.
Fresh fruit and veg - Most airport security is okay with fresh fruit and veg but you should make sure to eat these before you get to your destination and ensure they don't contain liquids. 
Fresh meat - Fresh meat is not advised to take on board by airlines, if you do plan to do this then you need to check if it's okay with the destination you are taking it to and that will be appropriately cooled for the duration of your journey.
High alcohol liquor - Well, we know this one is not exactly food, but it should still stay out of your hand luggage, most liquors over 70% are a big no-no and should be left or shipped instead to your destination.
Frequently Asked Questions About Packing Spices In Hand Luggage 
Can I take baby food in my carry on?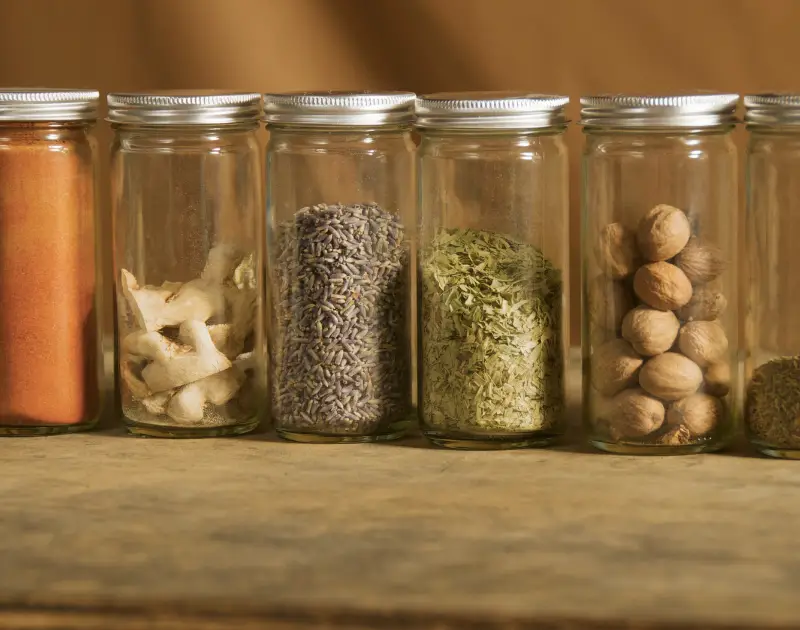 Yes, for baby food there is no limit on the quantities you can take through and the same goes for breast milk as long as it is in a reasonable quantity for the duration of your flight.
Is it possible to pack fresh spices in my carry on? 
Many countries might not allow you to bring fresh spices in without declaring them, for some destinations you may need a Phytosanitary certificate.
Do powdery spices have a limit? 
Yes, powdery spices now have a limit of 350ml and should be carried in this container size only otherwise they may be subject to further screening.
Final Words
Overall, dried power spices are fine to bring in your hand luggage the majority of the time, just make sure they are not in containers over 350ml and double-check with the destination you are entering beforehand to see if there are any rules regarding bringing in spices.