Last Updated on
Viagra and Hand Luggage – What you need to Know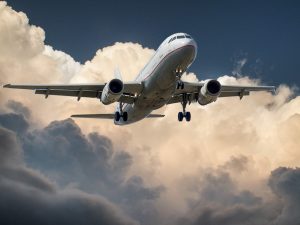 Trying to navigate the world of hand luggage rules these days is definitely no easy feat. With ever increasing airport security measures, it's really difficult to know whether or not you are going to be breaking any rules. With all of the terrorist attacks that have occurred in recent years, it is really no surprise that airports have to be so strict nowadays.
Although the rules regarding illegal drugs and weaponry are very clear, there are certain things that seem to fall into a bit of a grey area. Prescription drugs are one of these things. Viagra is a particularly sensitive subject for some men, so many would prefer not to ask airport staff on rules regarding Viagra and hand luggage which is understandable.
This is why research is so important. The last thing that you want is to arrive at airport security only to have the Viagra in suitcase confiscated. It would be highly embarrassing and may add extra stress to your journey. As a general rule, most prescription drugs are perfectly fine to take in your hand luggage. Of course, there are some exceptions.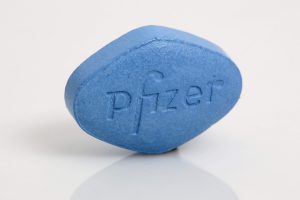 If you have obtained your Viagra illegally, then security officers are likely to pick up on this and will confiscate them. If you have the pills on prescription from your doctor, then the best thing that you can do is to take your prescription along with you so that you can show it to officers on duty should they question you.
Viagra in Suitcase – Where You May Run Into Difficulties
When it comes to taking Viagra in your hand luggage, there are a few instances in which you may run into a few difficulties. As a general rule, as long as the medication has been prescribed to you for your personal use, then there is very little chance that you will be prohibited from bringing it with you. However, here are a couple of examples in which you may face problems.
If the Quantity is Too Much
This is where things may start to get a little complicated. In terms of how to take Viagra on holiday, there are a few rules that you are going to want to follow, in order to make sure that you don't get into trouble. The first thing that you will need to be careful with is the amount of tablets that you take with you.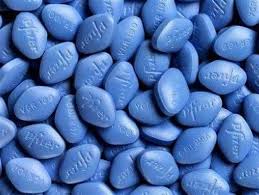 If, for example, you are going on holiday for a week, then you are only going to need a weeks' worth of tablets, if that. If the airport security can see that you are going away for a week and you have a large quantity of tablets on you, then they are going to get suspicious over whether you have intent to supply whilst you are abroad. The best way around this issue is to only take the amount that you will need for personal use and no more.
If It Has Clearly Not Been Prescribed to You
In order to get Viagra in hand luggage or a toiletry bag through airport security, you are going to need to be able to show clearly that it has been prescribed to you, for your personal use. If you are unable to show this to security, then you might find that they will want to confiscate it. Ultimately, it comes down to the discretion of the security guard on duty at the time. It is always best to play it safe and bring any prescription information that you have with you before you reach airport security.
These are really the only two instances in which it might be a problem taking Viagra on holiday with you. As long as you are careful and you have only taken enough with you for your personal use and you have your prescription information then you shouldn't run into any difficulties and you can enjoy your holiday.