Last Updated on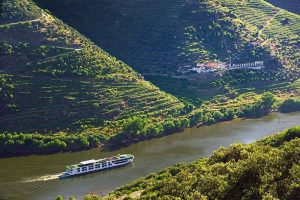 Anyone that has ever gone on a cruise discovers one true fact: As soon as you've figured everything out, it's time for you to go home. Unfortunately, new experiences usually have steep learning curves.
As a result, we've compiled the best of the Douro River Cruise so you know exactly how to prepare.
Douro River – It's Only Smooth Sailing from Here
The river is the region's defining feature, stretching from Spain's Vega de Terron (a stop along the river where you can head to the lovely city of Salamanca) to the Atlantic Ocean.
The journey upriver is amongst the most scenic routes in the world. River cruises can last from an hour to one or more days, with or without food and perhaps even vineyard visits, and are a delightful way to embrace the landscape.
Best Time for Douro River Cruises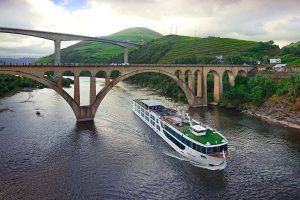 The cruising season begins in late March and runs into late November. Even though there is certainly no Christmas markets season in the area, Viking River Cruises does offer trips during December.
Usually the best times to pay a visit are in spring, May and June, and then once again during harvest season — in fall months of September and October.
For the best prices, shoulder season months, like March through to May and then again in November since this offers the cheapest fares but you may find the weather a bit cooler and rainy.
July and August are great times for snagging deals since the area can be quite hot during the period.
Although it is probably busy, you can anticipate an explosion of colourful flowers and greenery and the garden will simply be amazing in full.
Which River Cruise Company to choose?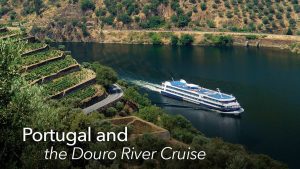 This route is so popular and companies are starting to add more lines. These include Emerald Waterways, AmaWaterways, APT, Uniworld, Scenic and Viking River Cruises.
On many occasions, ships are actually controlled by DouroAzul, a Portugal-based company that owns much of the region's cruising infrastructure, from docking facilities to coaches. However, companies do get to choose how to operate their tour for example types of food etc.
Douro River Cruise Itineraries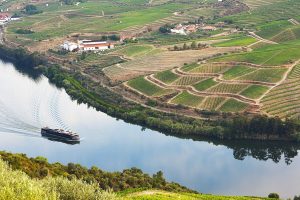 Itineraries can vary very little between cruise lines. Typically, Longer trips (10 nights and more) begin in Madrid or, on the reverse, in Lisbon before travellers are delivered by coach to their ships. The 7 night cruise travels between the delightful UNESCO approved city of Porto and a small village, known as Vega de Terron. This is a docking point for the two-hour bus ride to Salamanca.
Most of the itinerary highlights are in two genuinely beautiful cities (Spain's Salamanca and Portugal's Porto).
A fair portion of the itinerary can actually be pretty slow and laid-back possibly influenced by nature of the Spanish and Portuguese.
As there's plenty to do, one thing that may catch you off guard is that there's no night navigation, therefore ships must cruise from sunrise to sunset.

Douro River Cruise Tips
Cruise attire is much more relaxed and informal than ever before. Even if some passengers on river cruises still opt to "dress up" (dressy slacks, or a skirt or dress) for dinner, others transition into evening in the same clothes they wore during the day.
Most of the cruise lines do offer you pre- and post-cruise trips to better-known cities like Lisbon and Madrid, mull over spending a few extra days there.
Most important is to possess a pair of comfortable walking shoes because you'll be traversing many cobblestone or unpaved streets on your trip.
Communication is vital. In Porto and in Salamanca, where the primary languages are Portuguese and Spanish, respectively, English-speakers can get around well enough. In the more rural stops, however, English is rarely understood away from your group and guide; a phrasebook can be very helpful.
Bring a cross-over shoulder bag to put on when you're touring crowded cities like Porto or Lisbon. Unfortunately, virtually no large city anywhere in the world is free of pickpockets. So those who are wise will leave valuables onboard.
Bring suntan lotion but leave any fragrances at home. There are often flying insects along the riverbanks and you don't wish to be a magnet for bugs or wasps.
Be prepared for a ride. One of the benefits of a mostly rural itinerary is that you're not cruising through industrial regions. However most of the attractions are well off the river, demanding a coach that averages about 45 minutes per place, (Salamanca was the farthest away, Two-hour drive.). The coaches are new, clean and comfortable (with bathrooms onboard, if necessary). Still, be prepared, as the most interesting places to visit are not accessed by simply walking off the gangway.
Finally, it's the End
Hopefully we have helped you decide to take a look at this wonderful region and most importantly make the most of your trip.