Our Guide To Recycling Old Luggage
If your beloved suitcase has reached the end of its life, or maybe it got damaged during travel, you might be wondering how to recycle your luggage, or should you just toss it in the trash?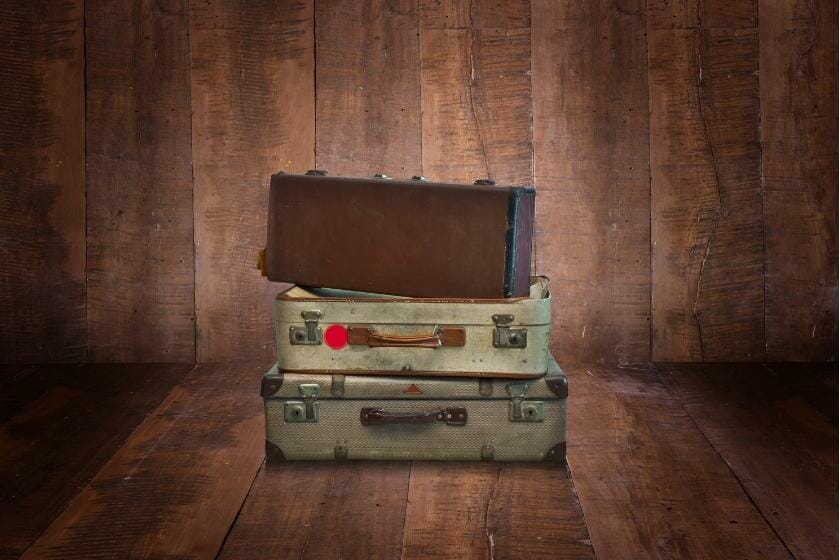 You can indeed recycle old luggage, however, you would need to disassemble the parts bit by bit which can take time in order to recycle it properly, alternatively, you can arrange a pick-up service.
Down below, we've discussed in more detail ways you can recycle your luggage rather than just toss it in the trash. 
The Best Ways To Recycle Old Luggage
You might be tempted to just toss a piece of luggage in the bin, but leftover suitcases can be recycled and put to use in many other ways which you might not have considered. 
We've listed some recycling ideas out down below.
Give It To A Foster Home/Donate 
A great way to get rid of your faithful suitcase is by giving it to another owner, many foster homes will appreciate beloved luggage as long as it's not broken. This is a much greater way of recycling an unwanted suitcase.
Use It For Storage 
Suitcases can be a great way to store items and personal items under your bed or in a cupboard, it's a great of keeping things organised rather than toss items into bags.
Arrange A Pick Up Service
There are now some pickup services which will recycle broken suitcases and luggage for you, you will normally have to pay for the shipping box, but this stops you from having to disassemble the luggage into pieces which can take a fair amount of time.
Take It Apart
You can always try to be a luggage surgeon and take your luggage apart bit by bit, to do this you will have to rip off the fabric, rubber wheels, zips and plastic handles. This is so that the parts can be recycled into other items.
How Long Does Luggage Last For?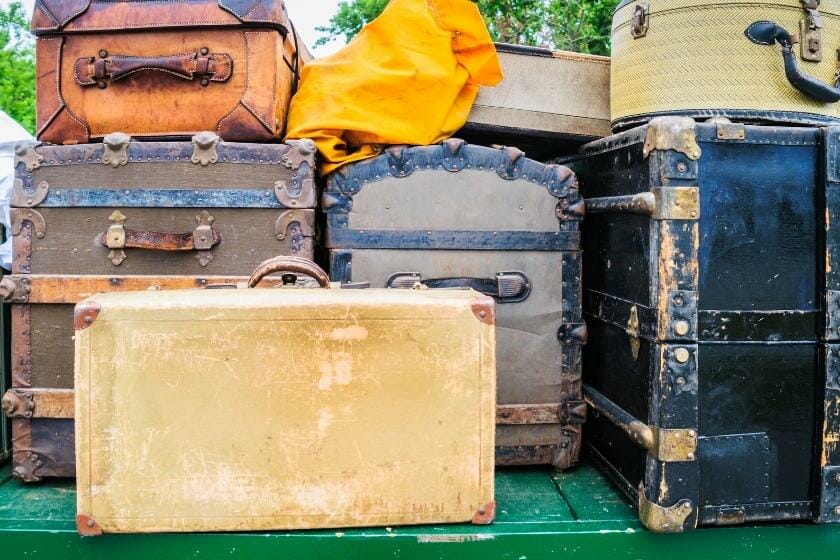 If you are looking for some new luggage after recycling your broken suitcases, you are probably keen for your new investment to last you longer. 
Different luggage brands will have different life expectancy rates for their luggage, on average, you can expect smart luggage to last you 3-5 years, but you can find some which have a 10-year warranty or even a whole life expectancy. 
The life expectancy of your suitcase does depend on how you care for it too and how often you travel. 
Frequently Asked Questions About Recycling Old Luggage
Do you have to pay for luggage pickup services?
Yes, the majority of luggage pick-up services will make you pay for recycling old luggage due to the large shipping, but it does save you the hassle of taking it apart bit by bit yourself.
Can you claim a warranty on broken luggage?
If your luggage ripped or was damaged due to durability you can claim a warranty on luggage as long as it has the warranty begins with and the damage is within the set period. They will normally send you a replacement.
Last Words
To conclude, you can recycle old luggage in many different ways, whether you take it apart bit by bit or donate it to a homeless shelter or foster home, there is a way to upcycle your old luggage.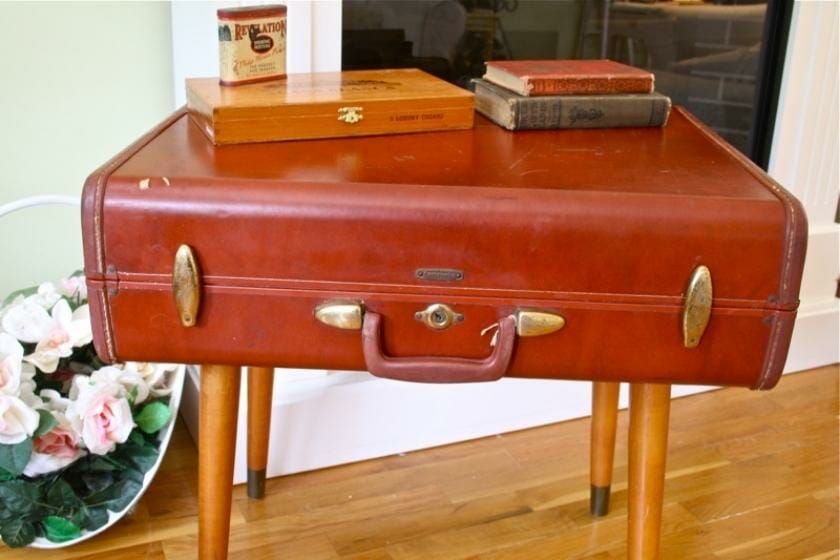 You can also use a luggage pickup service which will collect your suitcase in a box for you.