Is It Okay To Pack a Camera Tripod In My Carry-On?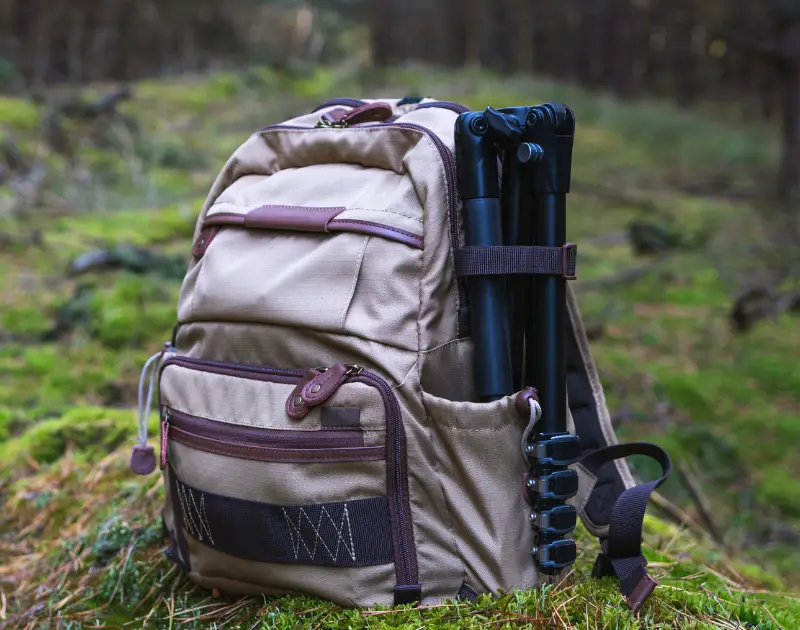 Whether you are venturing off on a weekend trip or simply want to avoid having checked luggage for international flights, trying to fit all your camera gear into a carry on luggage is not an easy job. 
Luckily, nearly all kind of photographic equipment is allowed without luggage restriction for your carry-on luggage and checked luggage, you just need to ensure that your lightweight tripod whether inside or strapped on the outside does not exceed maximum dimensions and weight for your luggage. 
To find out more about the benefits of just using carry-on for your travel items, maximum allowed carry-on dimensions, what is prohibited in your luggage and tips for travelling with your camera gear on-flight, we have put together a short guide below with everything you need to know. 
What Type Of Tripod Should I Travel With?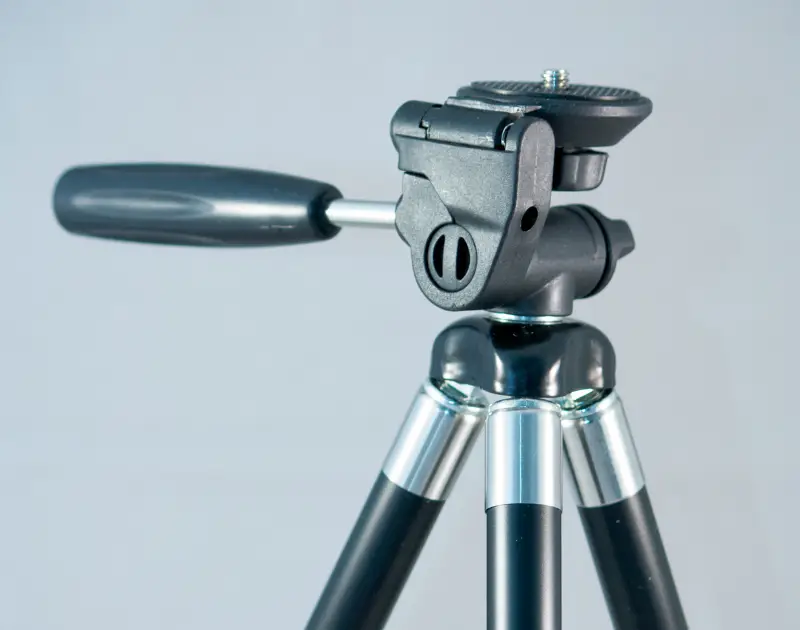 Although it is unlikely airport security people will ever delay you due to your tripod, it's a good idea to travel with a basic tripod that does not weigh too much and folds up, folding tripods are the best as they reduce the amount of space they take up in your luggage storage and don't exceed dimensions for luggage rules. 
Some great travel-friendly tripods to consider are carbon fiber travel tripod types due to their lightweight. 
Tips For Packing Camera Gear 
If you are just travelling with photographic equipment in your carry on luggage then you might find the size restrictions are difficult to meet.
A dedicated travel tripod is the least of your issues, as you have to ensure your other camera equipment is safe in cabin baggage too. 
We have listed a few tips for packing your camera gear down below. 
Use a camera bag - If you are serious about not damaging any of your camera equipment, using a camera bag as your carry-on bag might be your best bet, camera bags usually have padded lining on the inside with different compartments to store your equipment, this stops them from breaking if they get knocked or in the aircraft cabin.
Check the weight limit before - There's nothing worse than going to board flight, only to see your carry-on is heavier than it should be, meaning you have to pay or leave equipment behind, which are both bad, to avoid this check your cabin baggage allowances at home first and weigh your bag beforehand to avoid any surprises. 
See if you can bring a personal item - Some airlines allow you to bring a personal item in addition to your carry on bag, this personal item could be your larger tripods, but you could also use it as a small bag to pack your lenses rather than try and stuff them into your carry-on with the rest of your luggage. 
Leave some equipment at home - Unfortunately, so as you cannot exceed luggage restriction rules, it is important to prioritise the equipment you need and the equipment you don't.
Benefits Of Using Carry-On Luggage Only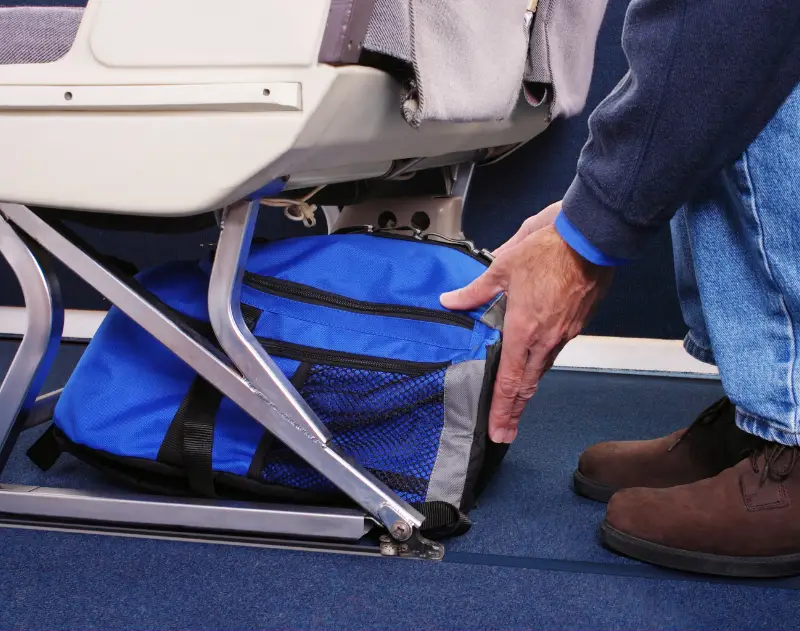 Now we know tripods on board can be carried with no issues from the cabin crew, there is a huge amount of advantages one can have from using carry-on hand luggage only and avoiding checked luggage.
We have listed a few of these benefits below. 
Your baggage will never get lost/stolen - One of the best benefits to travelling with your carry on only is that your tripods & monopods will never get stolen along with the rest of your luggage as it stays with you the whole time, this is excellent if your flight has a lot of stop-overs.
You can leave the airport quicker - When your reach your destination you don't have to hang around at the luggage drop-off carousels as your luggage is already with you. 
You can check-in quicker - Checking in with only a carry on item is much simpler than checking in with luggage suitcases, just make sure your bag does not exceed maximum hand luggage size.
It can save you money - Some low-cost airlines will reduce the price of their flight ticket if you are travelling with carry-on luggage only.
How Big Can My Carry-On Be?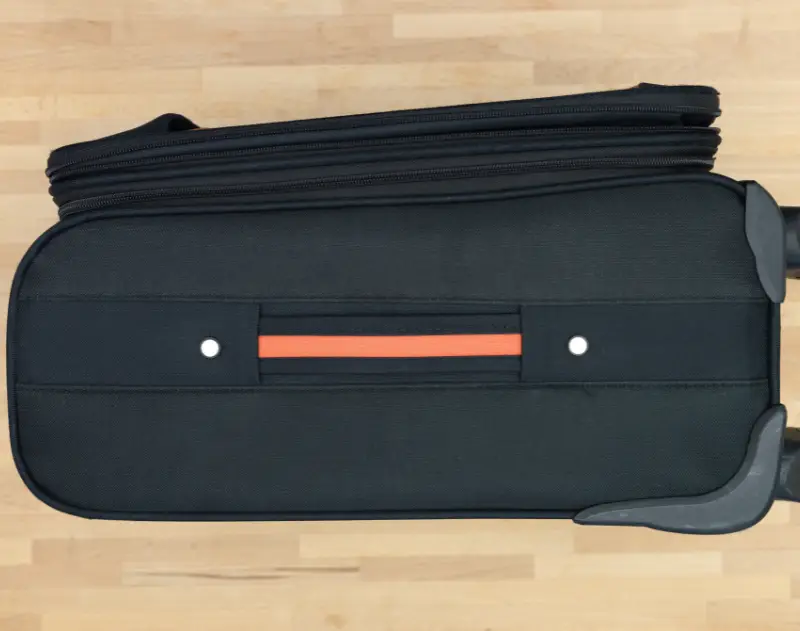 Photographic tripods monopods are not small pieces of equipment, so if you want to travel with all your things in your carry-on, you have to make sure you are meeting the required luggage restriction rules for your airline. 
On average, from airline to airline, most dimensions of your carry-on bag should be 55x40x20 cm, but this will differ by a few centimetres according to the airline people you are flying with. 
For weight restrictions, the luggage restriction for your bag will most likely range between 7-8kg, with low-cost airlines having a smaller allowance. Remember you can take a small handbag/personal item in addition which is often not weighed but should be of a reasonable size. 
What's Not Allowed In Your Carry-On
Now we know that there is no ban on tripods for your carry-on and you are free to fly as long as the tripod in question does not push you over the luggage dimensions, it's a good idea to quickly familiarise yourself with what you should not bring in your carry-on so as you can pass through the airport security check quickly. 
Liquids over 100ml - All liquids that you bring in your carry-on should be under the 100ml limit and packed in a one-quart sized bag. 
Sports equipment - Just because you can bring a tripod on-board, does not mean you can bring sporting equipment such as a hockey stick or golf club as these could be used as a weapon.
Sharp objects - Any sharp objects such as knives or razors might not be allowed in your bag if they are over 4-inches.
Weapons - Guns and ammunition are a big no-no for your carry on luggage.
Frequently Asked Questions About Taking a Camera Tripod In Hand Luggage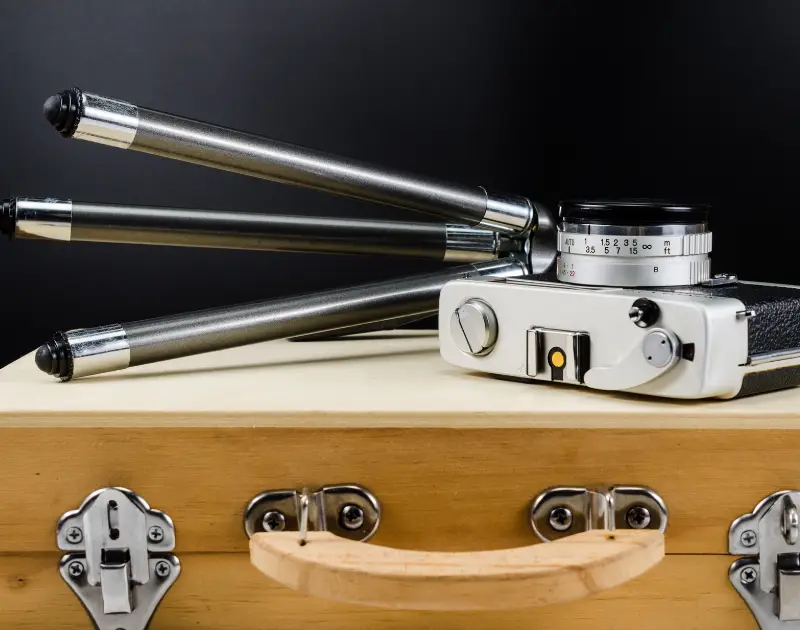 Can I bring a drone in my carry-on luggage? 
Yes, a drone and its batteries can be taken on a plane with no issues but you should check with the country you are entering beforehand if they allow you to fly drones as many have restrictions on these devices now.
What happens if I exceed the above-mentioned dimensions?
If you get to the airport check-in and your bag is too big or too heavy, you will likely have to buy another bag at the airport or leave some equipment behind to reduce the weight of your bag. If worst comes to worst, you might just have to check your carry-on in as checked luggage.
Is it possible to have my tripod strapped to the outside of my carry-on? 
Yes, as long as your tripod folds up and can strap on neatly to the outside of your carry-on bag you should have no issues. 
What is the best type of travel-friendly tripod? 
A great travel-friendly tripod to travel with is a carbon fiber tripod as these are light in weight and can often fold up to very small dimensions. 
Final Words
Overall, there is no reason as to why you cannot travel with your camera tripod in your hand luggage as long as it fits within the aircraft cabin bag dimensions and doesn't exceed the weight limit. 
Always try to use a camera bag for your photographic equipment to stop any lenses or cameras from getting damaged and check the maximum hand luggage weight before you fly to avoid having to leave anything behind at the airport.