Product
Highest Volume Capacity
Top Rated
Great Value
Highest Volume Capacity
Product
Top Rated
Product
Great Value
Product
Cabin Luggage On Wheels For Easy Travel – Best Of 2017 – 2018
Airline's often have strict requirements on cabin luggage, so the right case or bag is essential. Alongside the size limits, you also need a bag that's easy to transport to and from the airport, making your entire trip easier. Here are 3 of the best lightweight carry on luggage cases available on the market right now.
Cabin Max Stockholm – Our Number 1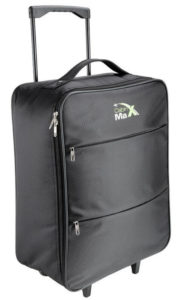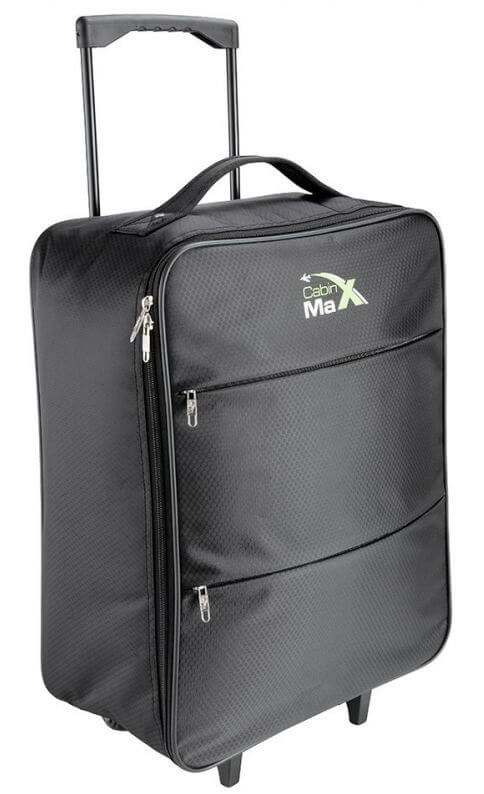 The Cabin Max Stockhold aims to be the world's lightest carry on luggage and it definitely lives up to the title. There are a number of features here that offer sheer practicality for any journey. Here's an overview of some of its best selling points:
With a storage capacity of 44 litres, this will store everything you need to carry on to the cabin with you. It also has various front storage compartments, to keep more important items (such as travel documents) separate.
This case is also ideally sized to meet the size restrictions set by various airlines. It's dimensions are 55 x 40 x 20 cm, making it an elegant, comfortable fit into many airline limits.
Since it only weights 1.45 kg, there is absolutely no problem picking this item up. Even when loaded, it still feels lighter than most other luggage items.
The case also has a retractable handle and 2 wheels. Combined with its lightweight design, this makes pulling it along easy and comfortable.
When it's not in use, this case collapses on itself, so you can fold it flat and store it away.
It comes in a variety of colours, allowing you to express yourself or choose a favourite colour. This also makes it easier to spot on the carousel.
In short, the Cabin Max Stockholm is ideal as carry on luggage, as well as a one-case solution for short trips. Thanks to its lightweight design, multitude of compartments and practical design, using this case makes travelling around much easier.
Summary
Features: 44 litre capacity – Soft Shell – 2 Wheels – Front Storage Compartments
Pricing: Affordable
InTravel Cabin Bag – Number 2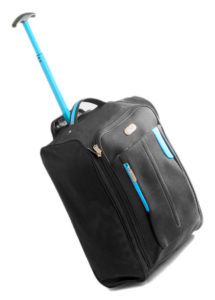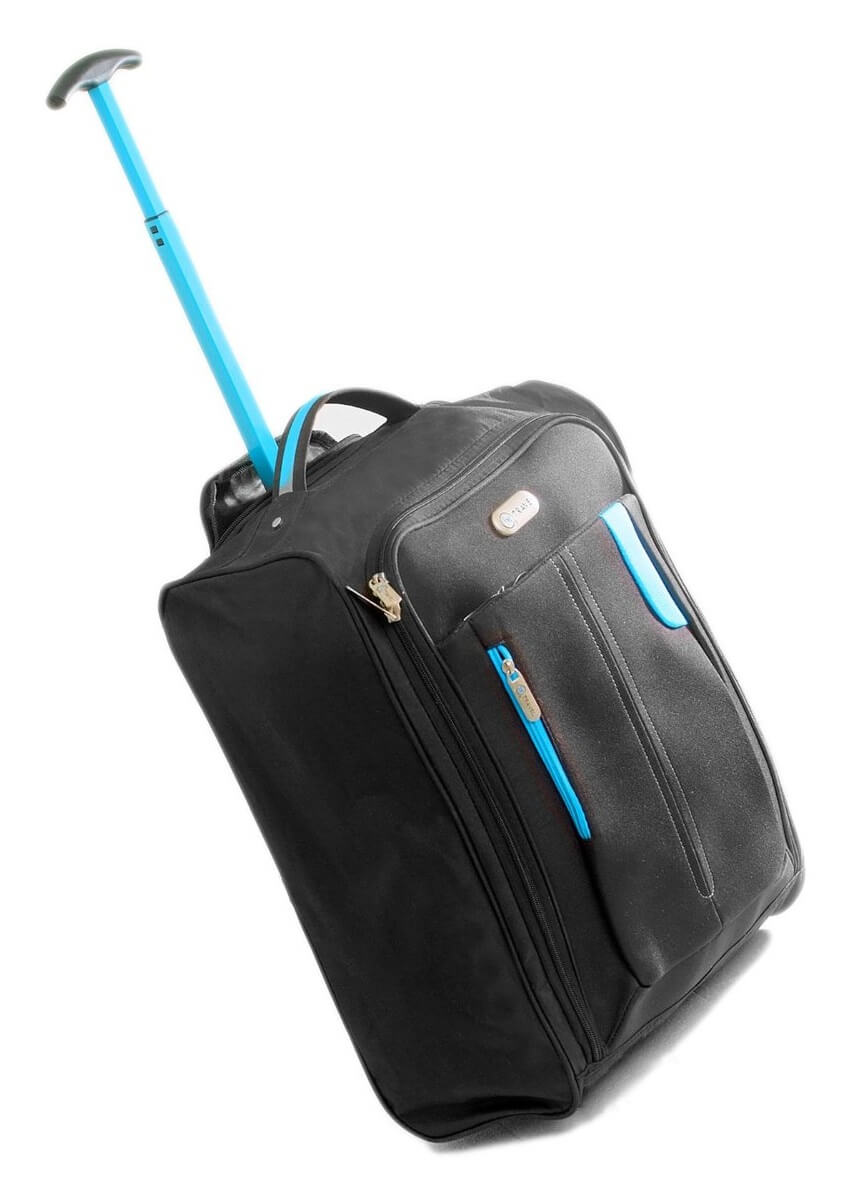 This model is designed purely to fit into the cabin requirements of today's airlines. As such, it offers a small, lightweight solution that should cause no trouble at airports. Here's a look at some of its more unique features:
This is one of the smaller bags on this list, but it can still hold around 40 litres of storage. It also offers numerous compartments, offering a great way to pull out items you need without having to rummage.
With a dimensional size of 55 x 40 x 20 cm, this case will easily fit the size requirements set by most airlines. It's also IATA approved.
This case weights a little under 1.5 kg, making it an ideal, light weight option when bringing aboard cabins.
The case has a variety of handles for lifting, as well as an extendible handle and 2 wheels for easy manoeuvrability.
The main focus point of this case is its design. Despite being small, this case offers numerous practical features that will help when boarding or getting of aeroplanes. The compartments are very useful, while the lightweight design ensures this case doesn't wear you out.
Summary
Features: Approx 40 litre capacity – Soft Shell – 2 Wheels – Front Storage Compartments
Pricing: Affordable
More 4 Bagz – Number 3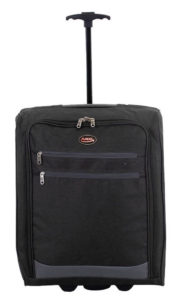 This is another design focusing on practical access at a small size. Great for getting on board the cabin, this item offers suitable protection while offering a light, soft shell. Let's look at some of its additional features:
With 41 litres of storage, this suitcase is quite flexible in terms of storage. It also has a front compartment, to help split items as necessary.
It should also have no problem with airlines, as its dimensional size of 50 x 39.5 x 20 cm allow it comfortable meet most airline requirements.
This case also comes in a range of colours and design variants, allowing you to choose one that matches your style, or stands out the most on a busy airport carousel.
The 2 wheels and retractable handle also make for an elegant feature, allowing easy gliding on across busy airports.
This case is a great budget solution for any traveller looking for a sleek yet simple solution. The outer casing offers durable protection without the weight and bulk of a hard shell, while the wheels ensure there's no trouble getting from the airport to the hotel.
Summary
Features: 41 litre capacity – Soft Shell – 2 Wheels – Front Storage Compartments
Pricing: Budget
Verdict
After looking at the best case's on the market, the Cabin Max Stockhold deserves to be at the top of this list. Small enough to bring aboard the plane, as well as being lightweight enough to be lifted and transported easily, this case offers everything you need from cabin luggage.