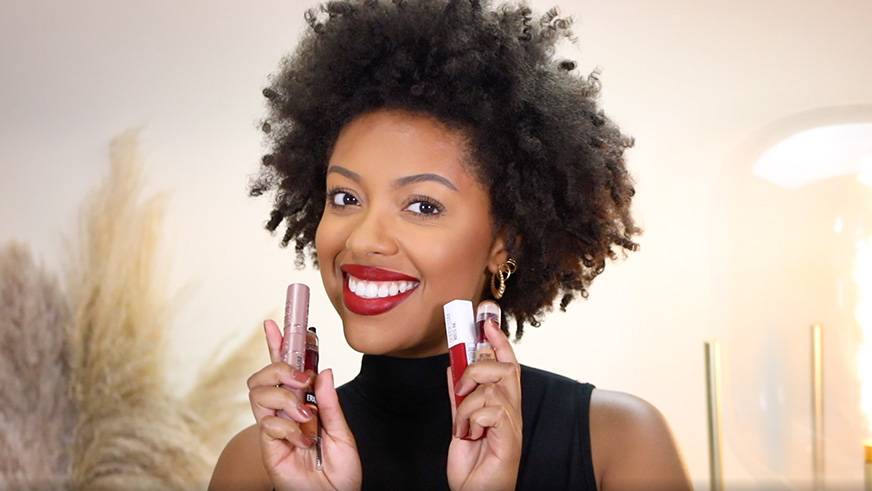 Is Lipstick Allowed In Your Carry On Luggage?
If you want to keep looking fresh till your final destination, you might be trying to figure out whether or not you can take makeup in your hand luggage and if it is or isn't classed as a liquid?
Lipstick is fine to take in both your checked and hand luggage and as long as it's a solid type will not need to go in your liquids bag. For liquid lipstick, it will need to adhere to the 100ml liquid rule in its plastic bag. 
To make packing your makeup more simple for you, we've put together a short guide below which will cover which type of lipstick you can take in your carry-on luggage, the rule for liquids in your carry on and some other makeup rules for your hand luggage. 
Which Kind Of Lipstick Can I Take In My Hand Luggage? 
You can typically take any kind of lipstick in your carry on luggage, whether solid, gel lipstick or liquid, but how you pack them might change according to the type. 
For example, although some might class gel-based lipsticks as more of a solid, they need to abide by the 100ml individual containers rule and go in your quart-sized bag with the rest of your liquids. 
Solid lipstick can remain loose in your hand luggage or makeup bag since it is not a liquid.
What's The Rule For Liquids In Hand Luggage? 
TSA has a standard rule for all airlines that you are not allowed to take more than 100ml containers of liquid on board, generally, they should not amount to more than one litre and should all fit in a quart-sized plastic bag, the top should be able to seal properly. 
This does not just apply to liquids, also gel items, powder-like substances and creams have to adhere to the rule otherwise they will be confiscated.
What Makeup Can I Take In My Hand Luggage?
Now we know we're okay to bring standard lipstick in your carry-on you might be curious as to what other makeup you can or cannot bring onboard a plane. 
Mascaras and eyeliners - Mascaras and eyeliners are considered a liquid type of makeup so need to be in 100ml form and under, most eyeliners and mascaras are under this limit size anyway.
Foundation - Foundation has to be within the 100ml liquid limits rule to pass through security staff.
Powder makeup and blush - For powder makeup, new rules state that to pass through a security checkpoint you should be bringing no more than 12 ounces of powder makeup on the plane in carry.
Setting spray - Setting spray is a liquid and should only be taken in carrying on baggage in a 100ml container.
Eyebrow gel - Since eyebrow gel is a gel substance they need to be in 100ml form and under.
Duty-free makeup - You might be wondering about all the makeup you buy past the security checkpoint, does this need to be 100ml? Well technically no, as long as you brought the past the entire security they are okay to take on board, however, you might have problems when transiting through a stopover.
Tweezers - Tweezers are okay to pack in your carry on luggage with no restrictions.
Scissors - Beauty scissors are generally regarded as okay to take on carry on as long as their blade is no longer than 4-inches.
Perfume bottle - Unfortunately, it's best off your bottle of perfume remains in your checked luggage since most can be over 100ml, small-sized travel perfumes will need to go in your liquids bag.
Tips For Packing Makeup In Your Hand Luggage
Figuring out how to pack all your makeup in your hand luggage and where it should go can be overwhelming, we've put together our best tips for packing your makeup below.
Use multi-use products - Some powders can be used as concealer and foundations, this minimises taking two other products on board and does the job of both!
Pack in your airport bag before - To avoid the stress of emptying your makeup bag at the airport simply pack your essentials in an airport approved plastic bag with a reseal top at home.
Use a leakproof bag for checked - For the makeup that you pack in your checked luggage ensure it is stored in a leakproof bag, this is because your checked luggage can take some knocking during transit, leading to all of your makeup products becoming spilt over your clothes!
Only take what's needed - Be selective with your makeup and only take what you need onboard to avoid overcrowding your liquids in your carry on, also put more sturdy makeup in your checked and fragile makeup in your carry on.
Frequently Asked Questions About Lipstick In Carry-On Luggage
Is lipstick classed as solid makeup? 
Lipstick is classed as a solid as long as we're not talking about a gel or liquid type, if unsure it's best to check with a security officer when passing through.
What items are not allowed in your carry-on luggage?
Any liquids above 100ml, firearms, loose butane cartridges and pointy items are not allowed in your carry on luggage and will be confiscated at security.
Is powdered makeup okay in carry on luggage? 
Yes, powdered makeup is fine to take in carry on but you must not be carrying any more than 12 ounces, some might have to be placed in a separate bin for an x-ray by security.
Can I take makeup brushes in my hand luggage?
Makeup brushes are okay to pack in carry on but might be best off in your checked luggage to save space inside your carry on.
Are makeup wipes classed as a liquid?
Makeup wipes are not classed as a liquid and can be carried loose in your carry on baggage or checked luggage without any issues.
Final Words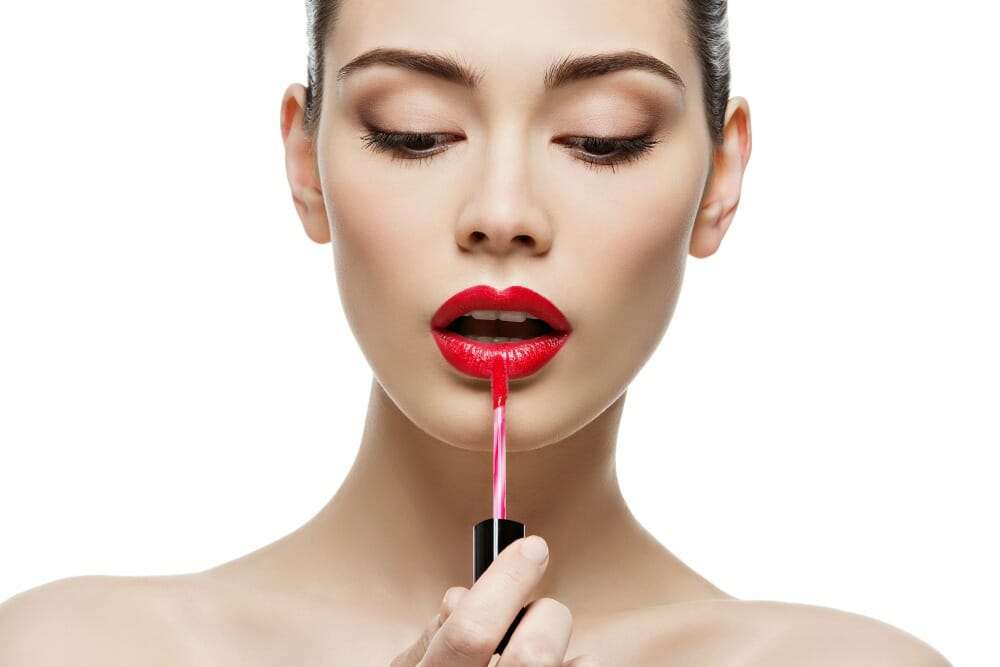 Overall, lipstick is fine to bring in your hand luggage, in solid form it can be loose but for liquid and gel lipsticks they must be under 100ml stored in your quart-sized plastic bag with your other liquids. 
We recommend checking the liquid limits for all your makeup to avoid hold-ups at security and pack what you can in your checked luggage to save space if possible.