Is A Multitool Allowed In Checked Luggage? - Our Guide
If you are travelling soon and want to bring your handy multitool in your luggage, you need to make sure it's allowed otherwise there's a risk of your tool getting confiscated by TSA security staff.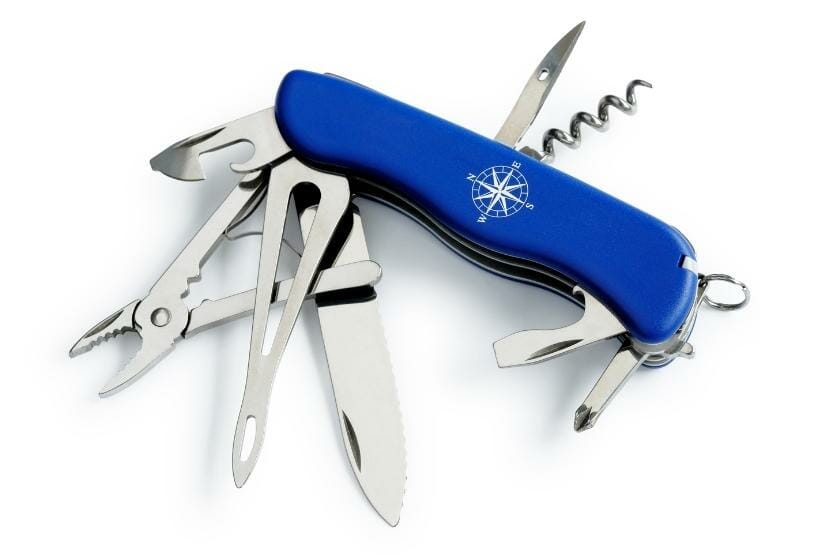 In your checked luggage, there is no problem with packing a multitool that has a blade as long as the tool is well wrapped and there's no risk of a TSA agent hurting themselves when checking through your bag.
In our guide below, we will discuss why multitools are not allowed to be packed in carry on luggage if you can take a leatherman in your luggage, what to do if you forget your multitool in your carry on and which type of multitools you can bring on a plane.
Why Are Multitools Not Allowed In Carry On Luggage? 
Multitools are not allowed in carry on luggage if they have a blade or sharp objects which could be used as a potential weapon, however, a bladeless multi-tool is fine to pack in your luggage. 
Multitools with a blade follow the same rules at airport security as any other knife or sharp blade to ensure passenger safety. If you want to carry your multitool through airport security it has to be packed in your checked luggage with the blade safely wrapped.
How Do I Pack A One-Piece Multi-Tool In Checked Luggage?
For people who decide to bring a bladed multi-tool in their checked luggage, you need to ensure that it's covered in its sheath or wrap it in some socks or soft clothing to protect the tool as you can bring handcuffs and anyone who might have to search your bag. We also recommend storing it in a zipper pocket within your luggage. 
Can I Take A Leatherman In My Luggage? 
If you have a leatherman pocket tool then you might be wondering if these pocket knives are okay to take in your luggage. 
Well, Leathermans follow the same rules as other multitools, if they have a blade they will have to go in your checked luggage, to pass through baggage security check-in your carry on also need to be under 7-inches. 
Although there are some Leatherman's which are TSA friendly, rules change according to different border agents and airlines, so you might be questioned on your multitool even if it's TSA approved, rather than argue we would suggest checking your bag at gate agents if this incident occurs.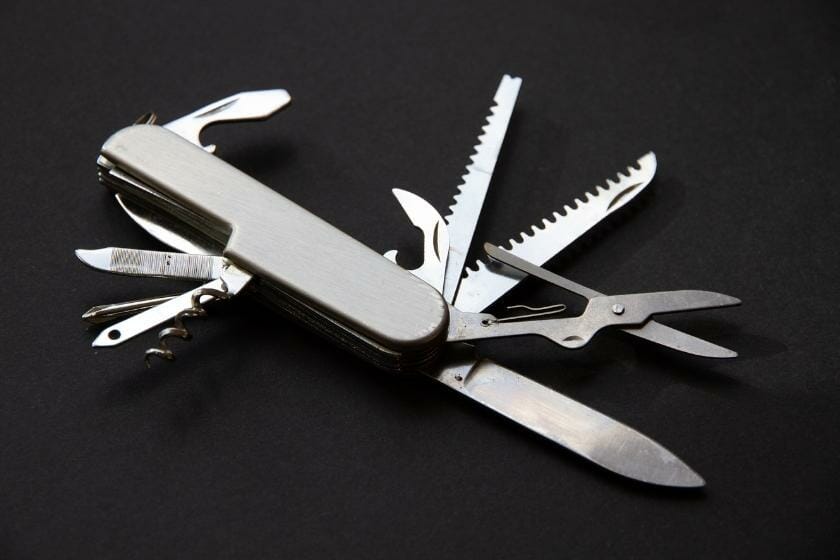 What Should I Do If I Forget My Multitool In My Luggage?
We get it, your multitiool goes everywhere with you by nature, but what happens if you get to airport security only to find out that you've left your multitool in your bag which has a blade. 
Well, first of all, don't panic, these incidents can easily occur, you've got three choices, you can either ditch the pocket tool, call your friend back to collect the tool or check your carry on bag as checked luggage. 
If your bladed multitool is found at the airport security checkpoint then they have the right to confiscate it as a potential weapon. 
Which Kind Of Multitool Can I Bring On A Plane? 
If you love travelling with your multitool and want to have it on you at all times, there are plenty of TSA approved multitools from Leatherman that you can still take on board without having to check them in your luggage. 
Any multitool you want to bring on a plane has to be under 7 inches with no sharp blade, even if you try to take "approved" multi-tools on a plane without a blade, the tool still has to be under 7 inches so it can't be used to hit someone over the head! 
We've listed some TSA approved multitools down below to check out if you are a traveller. 
Leatherman tread - The Leatherman Tread is a wearable multi-tool, they also have these "approved" multi-tools in a more stylish watch version. This tread has no blade but comes with 29 tools and links to customise, plus you don't have to worry about losing it since it fits around your wrist.
Leatherman style PS - This small keychain-sized travel-friendly multi-tool has no knife blade but includes a useful screwdriver, tweezers, bottle openers and pliers. The tool only measures 7.5cm when folded.
Brewzer - A great keychain bottle opener tool which is nice and compact for travel and can also be used to pry items open thanks to its flat edge. 
What Other Tools Can I Bring On A Plane?
Since you can't bring multi-tools with a blade on the plane you might be curious as to what other tools you can and cannot carry on board. 
Most tools can be brought on a plane as long as they have no sharp blades, however, you should also make sure they are under 7 inches and contain no gas residue, power tools will nearly always have to be packed in checked luggage due to their blade. 
Be careful with tools that have spare lithium-ion batteries since these will need to be packed in your hand luggage, not your checked luggage, if the battery is inside of the device then it can still go inside of your checked luggage. 
Frequently Asked Questions About Multitools & Checked Luggage 
Are disposable razor blades allowed in hand luggage? 
Individual loose razor blades are not allowed in your hand luggage, only the razor blade types which come in refillable cartridges are allowed.
Can I carry a screwdriver on a plane? 
Yes, you are allowed to bring a screwdriver on a plane as long as the tool is shorter than 7 inches in total.
Do baggage handlers have the right to confiscate my multitool? 
Yes, if your multitool is either longer than 7 inches or has a blade then the security officers do have the right to confiscate it from your luggage.
What should a TSA compliant multi-tool have? 
A TSA compliant multi-tool should be shorter than 7 inches and not have a blade, even if a tool is TSA approved you might still get questioned on your tool.
Can I carry a hammer on a plane? 
No, hammers, drills and crowbars or any similar large tool are not allowed in your carry on luggage on a plane and will have to be packed in checked luggage instead.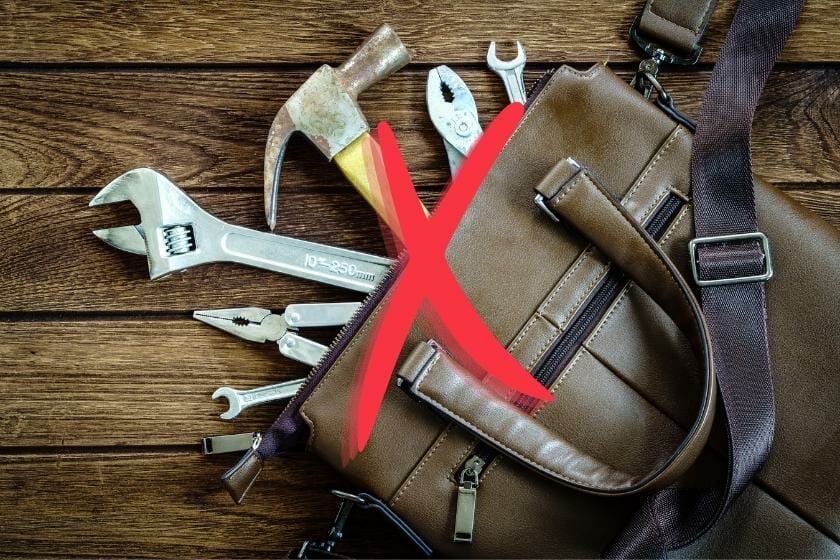 Last Words
To conclude, you can pack a multitool in your checked luggage without any issues, just make sure that the tools are protected and wrapped well in clothes or a sheath to protect TSA officers if they need to manually inspect your bag. 
Never pack a multitool which is longer than 7 inches or with a blade in your carry on bag since they will be confiscated, multitools which are shorter than this with no blade can be brought on board.