Backpacking has always been a very popular thing for gap year students to do, but it is becoming increasingly popular with people of all ages. However, in order to plan a backpacking holiday, there are so many things that you are going to need to think about in order to make sure that you have the best experience possible.
With this in mind, we have put together some tips that we think will help you to make sure that you have planned the ultimate backpacking experience. Please read on below to find out more information.
Choosing your Backpacking Bag
Without a doubt, one of the things that you should do before you even think about planning the destinations that you are going to visit is to make sure that you have chosen a very high quality backpacking bag. Here are a couple of the things to keep in mind when making a decision.
Capacity - If you are going to be doing a lot of walking around and exploring, then you are going to want to make sure that you have chosen a backpacking bag with plenty of capacity to store everything that you need.
Material - Something else that is definitely worth thinking about is the type of material that you want your backpacking bag to be made out of. Generally speaking, it is a very good idea to make sure that you buy a backpack that is waterproof and durable because you are going to be getting a lot of use out of it.
Compartments - Backpacking generally requires you to carry a lot of essentials with you, so you will want to make sure that you have a backpack that has enough compartments to store everything that you are going to need to take with you. There are plenty of specialist backpacking bags on the market right now so you shouldn't have any trouble finding something suitable.
Security - This is something that a lot of people tend to forget about, when it comes to choosing a backpacking bag. Often they will forget that they are traveling to a foreign country where tourists are the prime target for petty thieves. When choosing your backpack, make sure that it has at least basic security.
Choose your Backpacking Destinations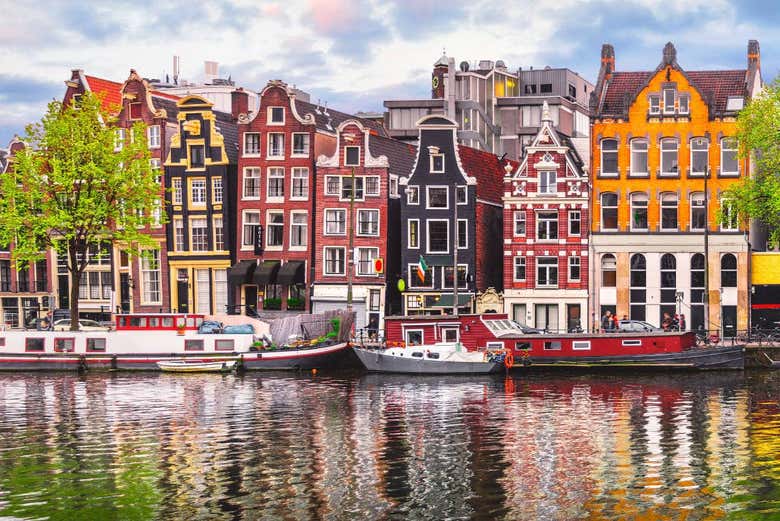 Once you have made sure that you have found the best backpacking bag for your travels, your next task is to choose the destinations that you want to travel to. There are so many exciting opportunities out there. Here are just a couple of suggestions.
Amsterdam - If you are looking for something incredibly laid back and with plenty of opportunities to explore the local culture at your own pace, then Amsterdam is the perfect destination for you. Thousands of British travelers flock to the area every year.
France - For the ultimate taste of European culture, you could consider backpacking around France. There is a huge mix of modern culture to explore along with traditional French towns. If you want to experience everything that France has to offer then backpacking is one of the best ways that you can do it.
Italy - Another great choice for a backpacking holiday is Italy. You can explore the beautiful local towns and get a taste of what it's like to live life in the glorious sunshine. Like France, Italy has plenty to offer in terms of both modern culture and local history.
These are just three suggestions that you could consider, but the opportunities really are endless, you can go anywhere in the world.
Get your Essential Backpacking Gear
Once you have sorted your luggage and your destinations, the next thing to do is to make sure that you have all of the essential backpacking gear that you are going to need. Here are a couple of suggestions for things that you might want to pack for your travels.
First Aid Kit - This is definitely something that you can't be without, if you are going on a backpacking holiday. It is important to remember that you might end up quite a way from medical help if you are backpacking through remote areas. Take a first aid kit that has everything that you could possibly need for minor injuries and illnesses.
A Good Water Bottle - Keeping hydrated is essential when you are backpacking, no matter where in the world you are going to be. It is a very good idea to invest in a high quality water bottle to take with you. If you have enough space in your bag then take two, just to make sure that you have more than enough water.
Power Bank - There is nothing worse than getting lost in a foreign place with no way of contacting anybody for directions or anything else. Because of this, you will want to make sure that you take a power bank with you. This will at least allow you to access GPS from your smartphone should you get lost.
These are just a couple of the most essential things that you should take with you in your backpacking gear, there are plenty more too. Hopefully, you are now able to make a start on planning your backpacking journey of a lifetime.