Can you Take Tablets in Hand Luggage?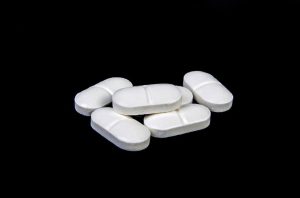 Traveling internationally can be a very stressful task. There are so many different things that you need to think about, from organising your journey to making sure you have followed all rules and regulations for packing your luggage. One thing that a lot of people will find themselves wondering about is whether or not they can bring paracetamol in their hand luggage.
When you consider all of the rules that airlines impose these days, it is easy to understand why so many people get confused about what is allowed and what items are not allowed in hand luggage. One of the biggest points of confusion is medication, especially if it is not prescription medication. As a general rule, airports aren't actually that strict on medications, but there are rules that you will need to follow.
When it comes to pain killers, paracetamol (Tylenol) is one of the most common with millions of people taking it on a daily basis. It is not only effective for killing pain, but it also helps to reduce fever, too. If you are searching for the answer to the question can you take tablets in hand luggage, then the simple answer is yes for paracetamol (and Ibuprofen). Generally speaking, you are allowed to take as much as you need with you in your hand luggage.
There is no limit to how many paracetamol tablets you can take with you, whether it is prescribed or not. Of course, this may vary between different airlines. For most airlines, all medications that are prescribed are allowed to be brought with you in your hand luggage. However, there are regulations that you will have to follow if you want to do so. Here are a couple of tips that might help you.
If you have a suitable washbag, then you may choose to put some of the medicine in there for safe keeping.
Pack your Pills Properly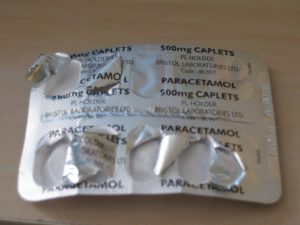 If you are going to be bringing paracetamol or any other pain reliever with you, then you will want to make sure that they are properly packaged. The best thing that you can do is to make sure that they are packed in their original packaging. By doing this, airport security staff will be able to clearly see what the medication is and that it is prescribed to you.
Bring Proof of Prescription
When it comes to packing medication in hand luggage or suitcase, whether it is large quantities of prescribed paracetamol or any other pain reliever, then you will want to make sure that you have brought proof of prescription with you. This could be in the form of a repeat prescription card or even a note from your doctor. As long as it proves that it is your medication and that it has been prescribed by a medical professional then you won't run into any problems.
Be Wary of Rules in Different Countries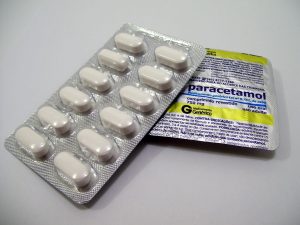 If you are traveling to a different country, then it is always sensible to check up on laws regarding certain medications, especially pain relievers. A lot of over the counter paracetamol products actually contain codeine which can cause issues in some countries where it is not allowed.
There have been countless cases in the media where someone has brought prescribed pain killers with them to a different country, only to be under suspicion of having intent to supply. If your prescription is for large quantities of a pain killer containing codeine then it is always a very good idea to do some research before traveling to avoid facing any problems in a foreign country.
Generally speaking, paracetamol is absolutely fine in any quantity and you will not face any problems for having it in your hand luggage. If your prescription medication is in liquid form and it exceeds 100ml, then you will have to have medical evidence that states that it is your medication which has been prescribed by your doctor.
As long as you are careful with what you bring with you and you are only bringing paracetamol then you won't run into any difficulties. If you are bringing prescription medication with you, then definitely make sure that you have medical evidence from your doctor and you will be fine.