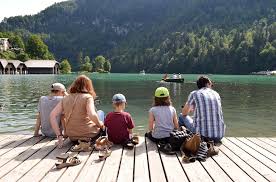 When it comes to planning a holiday, sometimes it is much better to add something a little out there to your itinerary. Sure, local tourist attractions like wildlife parks and aquariums are great, but once you've been to one they all start to appear quite similar. Fortunately, there are some brilliant unusual attractions to visit not only in London, but within the UK in general.
In order to help you plan your next weekend away, we have compiled a list of some of the strangest unusual tourist attractions in both London and the rest of the UK. Take a look below and see if any of them peak your curiosity.
1. The Old Operating Theatre, London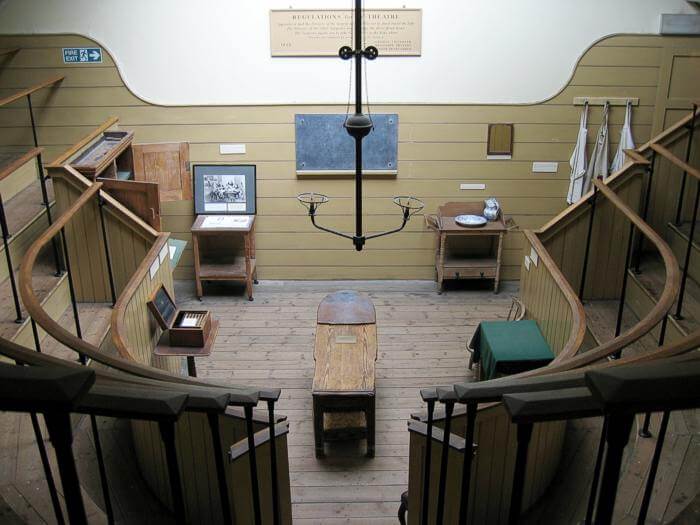 If you are one of the many millions who find gruesome history interesting, then no trip to London would be complete without a trip to the Old Operating Theatre Museum in London. This creepy attraction is housed in the attic of what was once the church at St Thomas's Hospital. As if that isn't creepy enough, it is actually the oldest surviving operating theatre in Europe.
There are a number of things to see and do at this attraction. First of all, there are daily talks on Victorian surgery. This will be fascinating to history buffs, but you will definitely need a strong stomach as the surgery methods of times gone by were less than clinical. You can learn all about some of the most talented surgeons in the world who practiced here. It may not be an idea attraction for young children, but it is interesting nonetheless.
2. The Museum of Witchcraft, Boscastle, Cornwall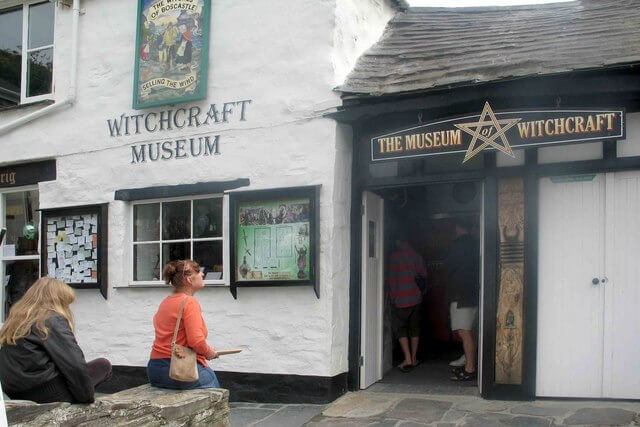 This is another creepy yet interesting entry. Boscastle is a small town in Cornwall that is probably best-known for the horrendous flooding that occurred when the local river burst its banks causing millions of pounds worth of damage to local businesses and homes.
However, there is another thing that has put Boscastle on the map for locals and that is the Museum of Witchcraft. Here you will find displays of all kinds of history relating to witchcraft. If you're visiting in October then you can see the annual traditional display of dancers and music. Be warned, whilst it is very interesting, it definitely errs on the creepy side.
3. Mother Shipton's Cave, Knaresborough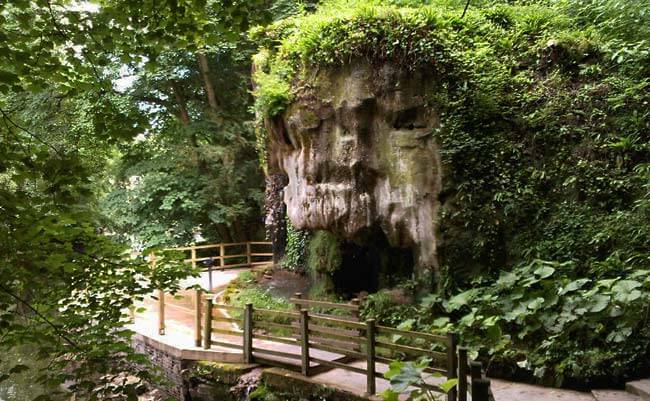 Less creepy, and more strange now, with Mother Shipton's Cave in Knaresborough. This is actually the only known petrifying spring in all of England. The water here has incredibly high mineral content which means that everything in the water's path is turned into stone. This weird natural phenomenon attracts thousands of tourists every single year.
You can see numerous items hanging from the rock face that have been petrified, from children's toys to items of clothing. What's most interesting are the items that famous people have left to be petrified. There is a hat that was said to once belong to John Wayne, and even a handbag that apparently belonged to Agatha Christie.
4. The Mental Health Museum, Yorkshire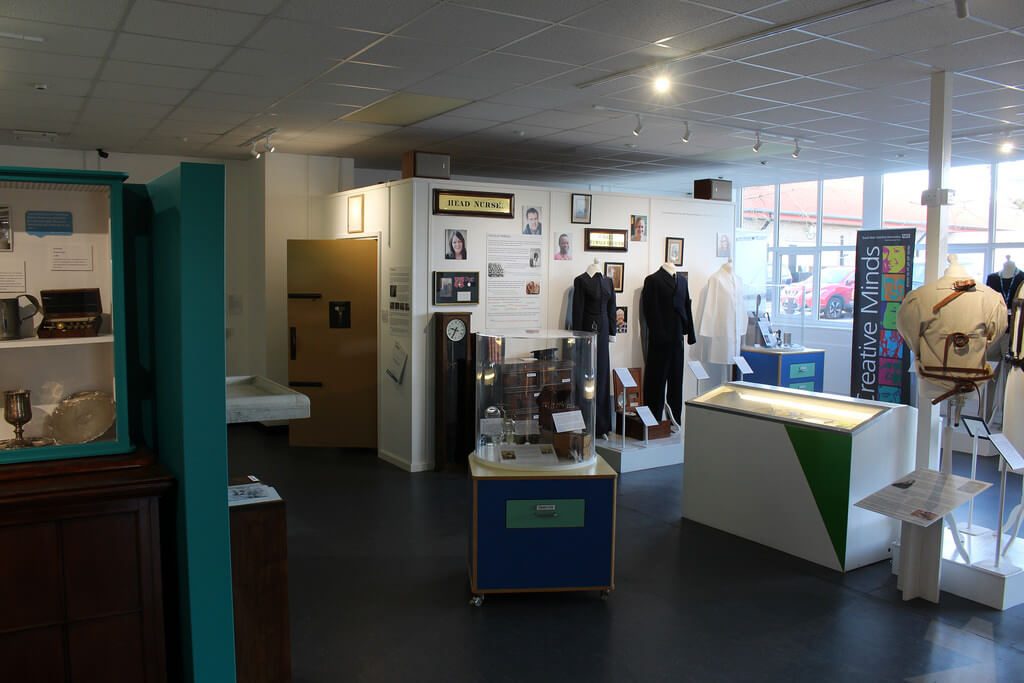 We're back on the creepy side now, with The Mental Health Museum in Yorkshire. Whilst this may be creepy for some, it is bound to be of interest to many people, particularly those with an interest in psychology. Within this museum you will find exhibitions of artefacts from the West Riding Pauper Lunatic Asylum.
Some of the artefacts on display are from as far back as the 1800's. You will find restraining equipment, surgical tools and even a padded cell. This can be a little unnerving, so probably won't be suitable for young children. However, if you are of a strong disposition and find psychology interesting then this is an attraction that you should definitely visit.
5. The Gnome Reserve, Devon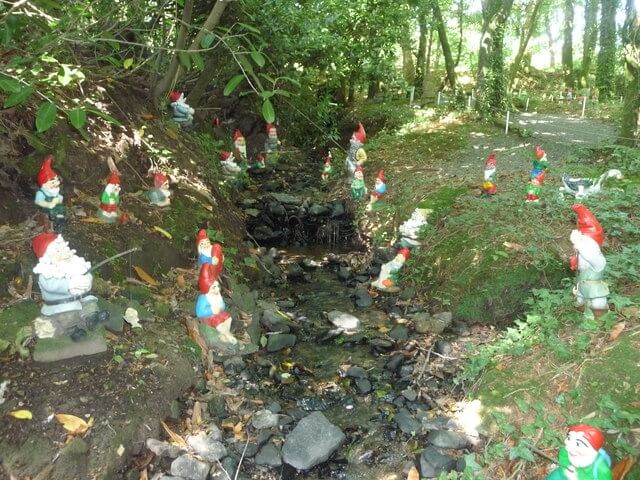 For something a little different rather than your usual nature reserve, in Devon you can actually explore the natural wildlife and scenery around The Gnome Reserve which, you guessed it, is home to thousands of gnomes that have been strategically placed around the reserve.
There are acres of woodlands to explore that will keep the whole family entertained for hours. For a fun day out with the kids, this is a great idea. You can get them to find as many gnomes as possible whilst you enjoy a leisurely stroll through beautiful woodlands. It's not for everyone, but it's definitely a different take on a family walk in nature.
6. The Smallest House In Great Britain, Wales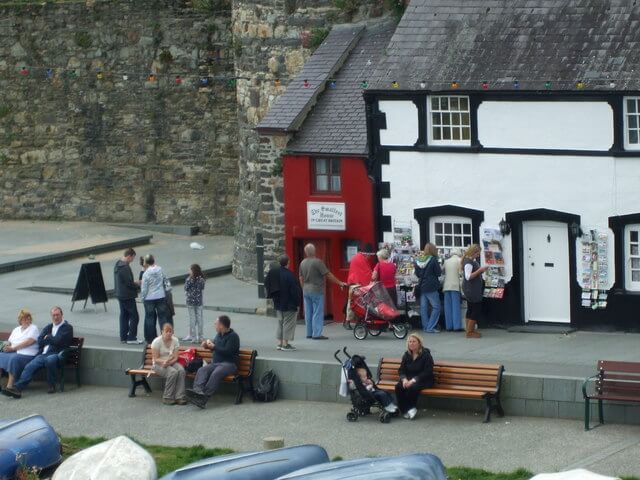 If you're in Wales, Conwy in particular, then you absolutely need to visit the Smallest House in Great Britain. This tiny tourist attraction sees thousands of visitors every year. A Welsh lady in traditional clothing from history will escort guests inside the building and tell them all about the history of it.
Visitors are able to step into the ground floor of the building but can no longer view the first floor because of the instability of the building. They can, however, view it by standing on the step ladder. Again, this isn't for everyone, but it's definitely something a little different and interesting, especially if you like history.
7. Derwent Pencil Museum, Keswick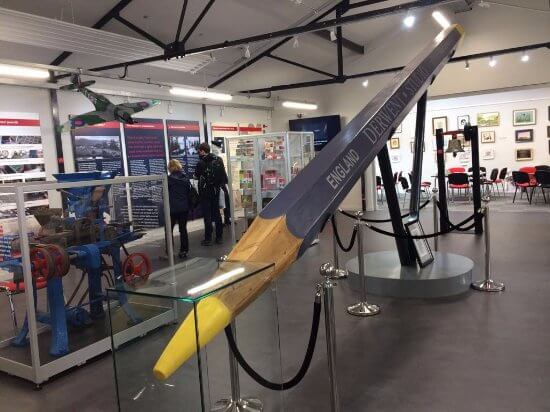 If you are in the Keswick area and you are trying to find something to do, then you can plan a day trip to the Derwent Pencil Museum. Whilst this may sound boring, it's actually really quite fascinating. With exhibitions galore and some fantastic pencil related products on offer, this is a great attraction for the whole family. It's not an attraction that you're likely to visit more than once, but it's definitely an experience worth having if you get the chance.
As you can see, there are certainly some very fascinating, if a little weird, tourist attractions within the UK. If you are local to any of these attractions then they are definitely worth a visit if you are looking for unusual places to visit in London and the UK.