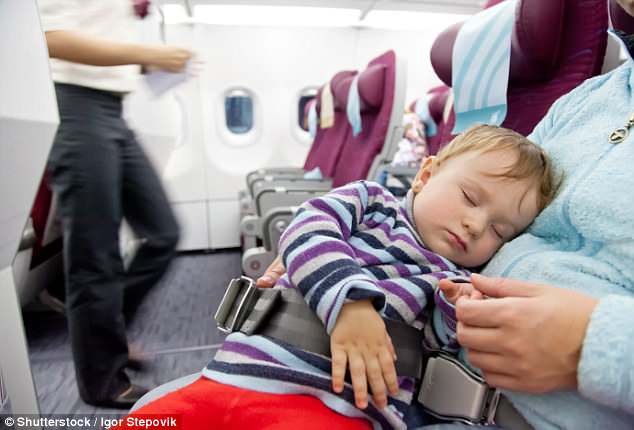 Our Guide To Flying With Chickenpox & Travel Insurance
If you've got your bags packed and your ready to head to the airport, only to find that a member of your party has chickenpox, you might be wondering what your options are? 
For people who have travel insurance, most do cover chicken pox illnesses, which would allow you to avoid a hefty cancellation fee and lose your money. Most travel insurance companies also cover medical costs abroad if you contract chicken pox while you are away.
We've put together a full guide below which will take you through whether or not you can fly with chicken pox, if travel insurance covers it, whether or not an airline can stop you from flying with chicken pox, and the benefits of insurance and what else it covers.
Can I Fly With Chicken Pox? 
Before we dive into more about travel insurance and how it can help you if you get chicken pox, let's, first of all, discuss if you can fly. 
Most of the time, you will not be able to fly with chicken pox and you will have to alter your travel plans until you start to get better or pass the contagious phase of the illness. 
This is because chicken pox is very contagious and can be harmful to pregnant women, it could cause other passengers to become sick too.
You will likely be able to fly again once the spots have turned into scabs and you have a letter of health from your GP stating you are fit to fly.
If you do manage to fly while you have chicken pox then you should be double-checking if the country you are flying to will let you in. 
Will Travel Insurance Cover Chicken Pox?
As we mentioned above, since Chicken pox is an infectious illness that prevents you from flying, it will cover your travel plans. 
Your travel insurance should be able to be used for your flight cancellation cover or medical treatment if you get travel insurance while you are abroad.
Since it is an emergency medical issue, some travel insurance companies will likely be able to cover any accommodation extensions and flight changes too for your return home.
Can An Airline Stop Me From Flying With Chicken Pox? 
If you have essential travel you might be wondering if an airline can refuse your boarding while you have chicken pox and indeed it is. 
Even if you are in the last stages of your chicken pox, at the time for travel if your illness is visible the airline is within every right to turn you away without a letter from your doctor stating you are fit for travel. 
Different Airline Rules For Flying With Chicken Pox
Different airlines will have varying airline policy rules for flying people who have contracted chicken pox, we've listed some popular airline requirements below to help you out. 
British Airways - Airline restrictions from British Airways state that you are not allowed to fly until 6 days after your last chicken pox spot, there also has to be a letter from the doctor stating you are no longer a potential risk of having the contagious infection.
Qantas - Boarding might be denied if you have active spots on you due to the risk of exposure, you will also need a letter as the above.
Ryan Air - You can travel 7 days after your last pox spot since there will be no risk factors of contagion. 
KLM - A letter will be required if you are fit to fly from your departure airport and all spots should be dry with scabs.
Easy Jet - Once again, a 7-day wait after the last spot is required plus a letter stating you are no longer a potential risk.
Finnair - Asked to complete the Meda form for the airline who will then decide whether or not you can fly, most with active spots will be denied boarding.
Why Is Travel Insurance Important?
Travel insurance is very important for your trip checklist, any unexpected illnesses can occur like an outbreak of chickenpox or contracting an illness while you are abroad, meaning hefty fees for treatment and changing your travel plans. 
For this reason, it is also extremely important that you sort your travel insurance right after you book your flights so that it will cover you for cancellation before you fly. 
We've listed some other reasons why travel insurance is important below. 
It covers vacation costs - Many of us cannot afford to lose the money from a one-off trip, when emergencies happen, you might need to cancel near your departure date, many cruises or airlines do not offer a refund for this, but with single trip insurance, you can get your money back.
Medical treatment abroad is costly - Having adequate travel insurance cover is so important if you get sick while you are away, treatment abroad can be very expensive especially if you need evacuation which could lead to over tens of thousands of dollars.
It's more affordable than you think - A lot of people shy away from buying a travel insurance policy after forking out for a flight due to the cost, however, there are very affordable types of quotes from travel insurance, from covering basic medical needs to extensive cover, involving flight delays and more.
You get benefits - Many minor incidents can happen while you travelling, having travel insurance gives you peace of mind and can help to reimburse you for delays on flights longer than 6 hours, as well as baggage delays for more than 24 hours.
What Illnesses Does Travel Insurance Cover? 
There is not a specific range of illnesses that travel insurance covers, but most of the time it has to be a seriously disabling illness that causes you not to be fit to fly. This then has to be confirmed by a doctor and can be for yourself or a family member which causes you not to be able to fly. 
Single trip insurance can also cover a pre-existing medical condition that has flared up before flying, this would have to be known to the insurance within 120 days before the trip but can differ from policy to policy.
Frequently Asked Questions About Travel Insurance & Chicken Pox
What are some chickenpox symptoms?
Other than the itchy red spots, you might also spot a fever, headache, loss of appetite and aches or pain as symptoms of chickenpox sufferers.
How long till the contagiousness of chickenpox disappears? 
Most of the time, people who have chicken pox will be classed as not contagious from a week after contracting their last spot and once the spots have scabbed over.
You will also need a doctor and a letter from your GP to confirm you're no longer contagious.
Can I travel abroad with shingles? 
The same rules apply as chickenpox to shingles, although the illness is less contagious it can be very painful and still spread, a much longer recovery time is needed for this illness plus a doctor's note to confirm you are fit to fly again.
Will travel insurance cover hospital costs abroad? 
Yes, most travel insurance will cover your expenses for medical emergencies abroad and any trip disruption, this does depend on the type of coverage you have chosen, however.
Last Words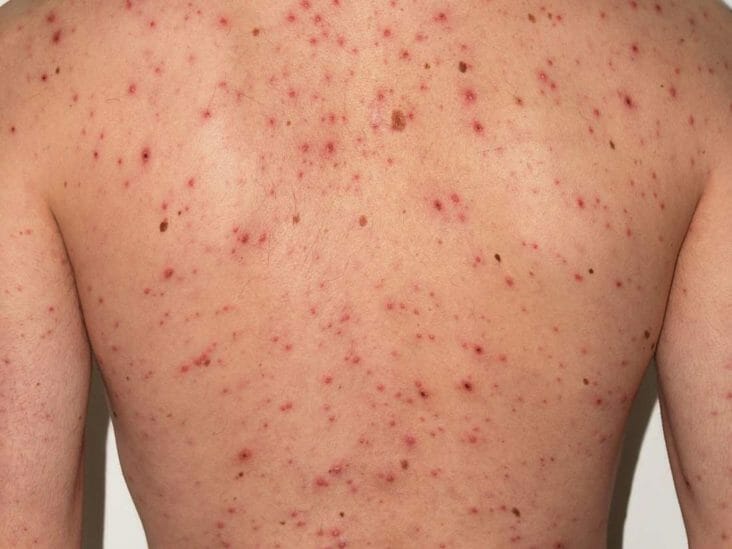 Overall, travel insurance does cover chickenpox as an emergency illness and can help you to get your money back in case of the sudden cancellation of your flight. It can also cover any medical expenses abroad if you get chicken pox while travelling. 
We always recommend booking travel insurance straight after your flight so that it can be validated before you fly for incidents like this, it's also worth contacting the airline in advance to see their regulations on people travelling with chicken pox.