Can You Bring A Picture Frame In Your Carry-On?
Air travel is far more restricted than other forms of transportation. But in terms of picture framing, the Transportation Security Administration, which sets the rules on the things we can bring onto planes, is far laxer and lets us bring our pictures through security without issue.
But, do not bring any fragile items, if you do then make sure it wraps around perfectly with a bubble bag and corner protectors to protect the glass photo frame.
The TSA states that a glass picture frame is allowed in carry-on baggage and checked baggage, but notes the final decision rests with the officers at the airport.
Remember that even if the officers give the ok, you still have to meet the airline's regulations.
And some airlines have stricter passenger luggage requirements, especially regarding size and weight.
American Airlines, for example, only accepts carry-on bags that measure no bigger than 21 x 15 x 10 inches or weigh no more than 50 pounds. Anything larger than those limits must be checked.
Even checked baggage has its limitations. Some airlines will not accept any baggage in the cabin or in freight if it weighs more than 100 pounds.
To avoid breaking anything, make sure to properly wrap and protect the artwork you plan to take. Any wrapping will add extra bulk and weight, increasing the chances of the item being rejected by the airline.
You'll want to be sure to satisfy any airline's size and weight requirements for carrying items in the cabin or in checked baggage.
If you're taking it in checked baggage, be sure to be prepared to pay for extra storage fees; you don't want an expensive piece of art broken during transit.
Is It Permitted In Checked Baggage?
Yes, a photo frame in flight is allowed. The entire photo frame you can carry but first make sure it is not a fragile photo frame and you have covered the frame in cloth for safety otherwise your glass frame will be broken.
The perfect frame usually has a protective frame on it which keeps it safe for the entire journey. 
What Is The Best Way To Pack A Picture Frame In A Suitcase?
There are many ways to pack a picture frame in a suitcase. Many people just slide the frame into the outermost compartment of the suitcase and hope for the best.
However, this leaves the frame open to damage and doesn't always provide enough cushioning to prevent scratching and scuffing.
You'll find here a list of tips on how to pack a picture frame safely in a suitcase. Start by wrapping the frame in foam insulation.
Then, you can either wrap the frame in bubble wrap or cover it with a protective box, such as a sheet of corrugated cardboard. Finally, add another layer of bubble wrap inside the frame, followed by a final layer of bubble wrap on its bottom.
Before putting the frame in your suitcase, make sure you align the edges of the frame perfectly with the sides of the case. Alignment ensures that no pieces of the frame poke through the foam, leaving the frame exposed to possible damage.
Next, fold the edges of the frame down until they reach the edge of the case. Wrap those sides in bubble wrap, and secure them in place using duct tape.
Put the frame back in the suitcase, making sure to tuck the foam and bubble wrap under the frame. Again, align the edges carefully, and be careful to keep the frame level. Finally, close the case, making sure to tape the lid shut tightly.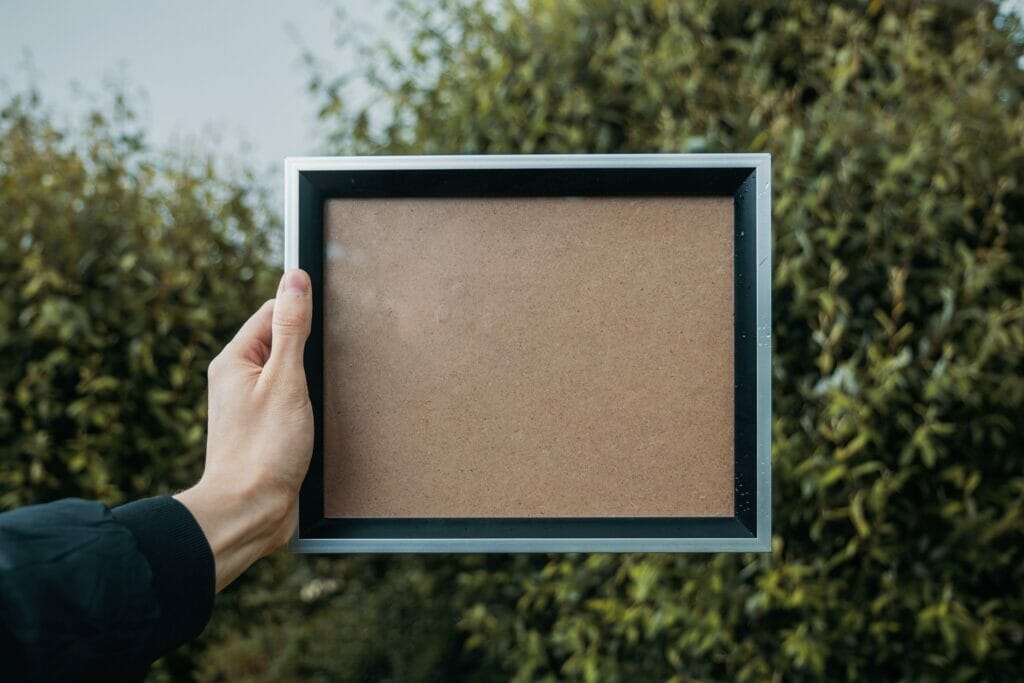 Can I Bring A Painting On The Plane?
There are two types of paintings allowed on planes. One is called 'framed' artwork and the other is unmounted artwork. Both are considered fine art and artists must pay a fee in order to place the painting onto a plane.
While carrying artwork on the aeroplane may seem convenient, there are several reasons why doing so isn't recommended.
First off, most airlines limit the number of pieces of artwork that can be transported at a time. Secondly, if there are any damages to the artwork during transport, you are responsible for replacing it.
Lastly, if there is a delay due to weather conditions you may lose your artwork altogether.
So really, you are better off leaving it behind until you arrive at your destination.
Aniline carries only a small collection of artwork frames. Please visit Aniline Art Gallery for more info on our selection of high-quality art frames. We ship worldwide through DHL Express.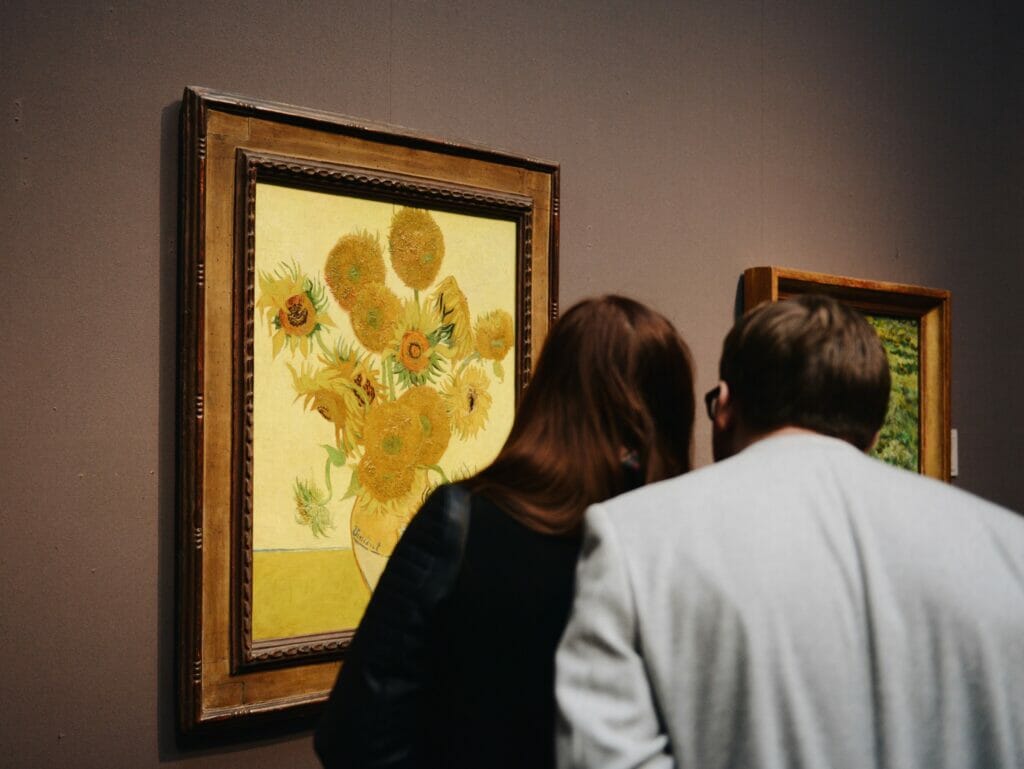 How Do You Transport Your Acrylic Paint?
Acrylic paint comes in tubes. You should only try to transport these types of paints if you really need to. If you are travelling with acrylics, there are certain steps you must take to make sure they arrive safely at their destination.
First off, you'll need to be aware of TSA regulations. These regulations apply to both liquids and gels.
So, is acrylic paint allowed in aeroplanes? Yes, it is! Since acrylic paint is nonflammable, it doesn't pose the same risks that oils do.
You also need to make sure you follow TSA guidelines for transporting liquid materials. If you are planning on bringing your paints through security, make sure you place them in separate bags and treat them carefully. You may also need to pay extra fees depending on whether you are checking or carrying liquids.
Another issue you'll need to be careful of is how you store your paints once you reach your destination. Keep them away from sunlight and heat to avoid ruining them. Otherwise, they are fine to be stored without harm. But if you're worried about spills, keep them in a clean container.
FAQs
Is It Possible To Bring A Photo Frame On The Plane?
Air travel restrictions are very restrictive when compared to other types of transportation. However, there are certain aspects of air travel that are less regulated than others. One of them is picture frames.
Some airports accept picture frames in carry-on baggage, but most do not. These include JFK International, LaGuardia, Chicago O'Hare, LAX and San Francisco International. Other airports simply flat-out say no.
According to the Transportation Security Administration, a picture frame is acceptable in carry-on baggage. But the TSA requires you to remove the glass in order to pass through airport security.
So, regardless of whether you're flying domestically or internationally, you should consult with the airline's guidelines before bringing your framed photo through airport security. Otherwise, you may break your favourite piece of artwork.
And the last thing anyone wants to happen is to lose their prized possession because it broke upon arrival.
You'll want to be sure that any airline's size and/or weight restrictions are met, so you don't risk getting charged additional fees for an oversized or overweight bag.
Is It Possible To Bring A Poster On A Plane?
Aeroplanes are very safe places to travel, but there are still risks involved. One of those risks is bringing a poster on board with you.
Poster tubes are generally accepted as one of two items that fall under the category of "checked baggage", meaning you can only bring them on an aeroplane if they fit inside your checked bag. However, airlines can sometimes waive restrictions on checked bags.
We've seen plenty of posters fly through security checkpoints without issue. So if you're determined to bring one of our posters on board with you, be prepared to pay close attention to any limitations regarding checked bags.
But no matter what happens, make sure you pack a copy of our packing guide when you travel with one of our posters. Packing tips will help you avoid problems at security and during your trip.
Can I Take Art Supplies On The Plane?
Yes, you can take art supplies on the plane so long as they meet certain guidelines. First, you'll want to make sure that they are safe to carry on board, and second, you'll want to pack them safely.
The easiest way to do so is to purchase the appropriate shipping boxes from Amazon.com.
There are specific guidelines that you must adhere to when packing your art supplies. As mentioned above, they must be kept away from liquids.
Also, they cannot exceed two inches in diameter. Beyond those requirements, there are no specific rules regarding how to pack your art supplies. However, it is recommended that you keep them flat inside whatever container you choose.
Keep your eyes out for special offers. Many airlines provide discounts for frequent flyers. Sometimes these deals come in the form of free checked baggage, priority boarding, or travel credits. These kinds of deals are great especially if you plan on travelling frequently.
You can look forward to spending your next trip to the art museum, gallery, or craft show with a little fewer stress thanks to the tips shared in this article.