Last Updated on
Packed with history dating back to the viking era, Yorkshire is a county in England with a rich heritage. If you are visiting the area for whatever reason, then you will be happy to hear that there are a huge range of things to do in Yorkshire for the whole family. If you are planning a short getaway, then here are some of the top attractions to visit during your stay.
1. Diggerland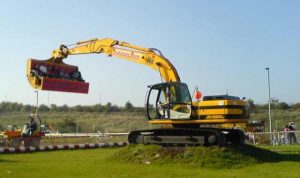 Situated in Castleford, West Yorkshire, Diggerland is a brilliant attraction for the kids and big kids alike. There is nothing like this adventure park anywhere else in the United Kingdom. At Diggerland, visitors of all ages can operate diggers and other construction equipment. There are also a range of other activities to take part in at the park. It doesn't matter what age you are, everyone will enjoy the experience at Diggerland, so if you are visiting Yorkshire then this is definitely an attraction to add to your list of things to do during your stay.
2. Barnsley Metrodome Waterpark
If you are looking for a fun filled family day out where you can spend the entire day having a blast then Barnsley Metrodome Waterpark is definitely the best attraction for you to visit. They have flumes, slides, and an entire calypso themed area where you can enjoy the waves and rides. The great thing about this attraction is that it is suitable for everyone regardless of age and provides a really fun experience for the whole family. If you are going to be visiting Barnsley Metrodome Waterpark then you will definitely want to set aside an entire afternoon because there are so many different slides and rides to experience.
3. Yorkshire Wildlife Park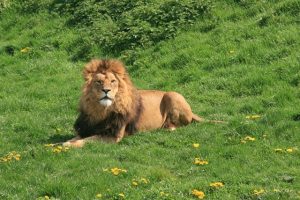 If you are an animal lover then you are going to absolutely love a visit to Yorkshire Wildlife Park. This park is home to some of the most beautiful animals in the world and even some of the most endangered species including black rhinos, polar bears and lions. This is an incredibly experience for the whole family to enjoy and one that nobody will forget in a hurry. It really is one of the best things to do in Yorkshire. If you want to experience the entire park then you will need a whole day to get around the entire attraction.
4. The Emmerdale Studio Experience
One of the most famous things about Yorkshire has to be Emmerdale. The popular soap based in the Yorkshire Dales has been on air for decades now and is still as popular as ever. If you are visiting the area and you are a fan of the show then you will definitely enjoy The Emmerdale Studio Experience. Here you can walk through a replica model of the village, see replica costumes of your favourite characters and even try out lighting and editing for yourself. This is a fantastic experience for any soap opera fan. It is important to keep in mind that you will need to book tickets if you want to make sure that you are able to get in as it does get quite busy.
5. The York Dungeon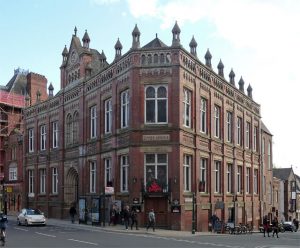 If you are a bit of a history buff then you will already be aware of the rich history of Yorkshire. Now you have the chance to experience 2000 years of the history of Yorkshire yourself in the most unique way thanks to The York Dungeon. With various stages and actors on hand, you can walk your way through all 2000 years of the eeriest history of Yorkshire. This may not be suitable for young children as some of it may be a little scary for them, but for families with older children is is one of the best attractions in Yorkshire. Again, if you want to make sure that you are able to enjoy it on your chosen day then it is a good idea to contact the Dungeon team directly to see availability.
6. Eden Camp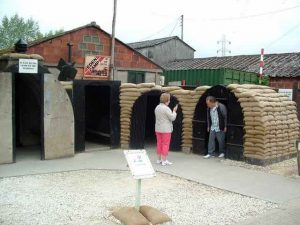 This is a completely unique experience. Once a prisoner of war camp, the location has now been turned into a completely unique WWII museum complete with some of the most interesting exhibits in the United Kingdom. If you have an interest in history in general then you will definitely enjoy a visit to Eden Camp. Much like the previous two entries, it is best to get your tickets ahead of time because it can get quite busy, especially during peak season.
7. Jorvik Viking Centre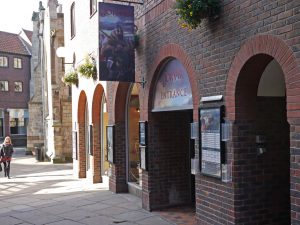 As we mentioned at the start of our guide, Yorkshire has a particularly rich viking history. If this is something that interests you, then you will love a visit to the Jorvik Viking Centre. Here you will find accurate viking mannequins as well as dioramas which depict various scenes from that time. This may not be suited to young children, but if you are looking for an educational afternoon activity then it is well worth a visit.
As you can see, there is a hugely versatile range of things to see and do during your stay in Yorkshire!