Last Updated on
Located in the county of Norfolk, Norwich is a beautiful cathedral city that sees hundreds of thousands of tourists visit every single year. When first thinking of the area, you might not see it as a popular tourist destination. However, there are plenty of things to do in Norwich which make it a very interesting city. If you are planning on visiting the area, then please read on below for some of the best things to see and do during your stay.
1. The Plantation Garden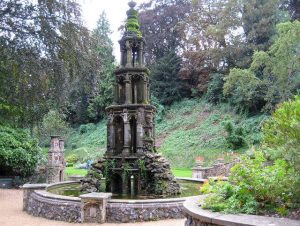 When looking for things to do in Norwich, one of the must visit attractions is The Plantation Garden. This attraction is popular with both locals and people visiting the area. It features three acres of beautifully restored Victorian gardens. The area is looked after entirely by volunteers and has some beautiful plants and flowers to walk among. During the Summer season there is musical entertainment and teas served along with other treats. If you are looking for an easy going day out in Norwich then you should definitely visit The Plantation Garden.
2. RAF Air Defence Museum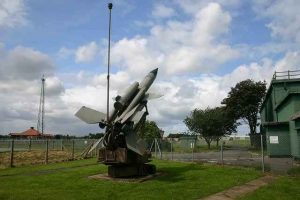 If you have an interest in history, then the RAF Air Defence Museum in Norwich is definitely worth a visit. Radar operations began in 1942 at RAF Neatishead and continued right up until 2004. Now a museum, you are able to see some brilliant exhibits of radar equipment along with plenty of other RAF exhibits. There are also professional talks which are suitable for the whole family to enjoy an educational experience. This probably won't be of interest if you're not interested in history but it is a brilliant experience for those interested in history or the British military in general.
3. City of Norwich Aviation Museum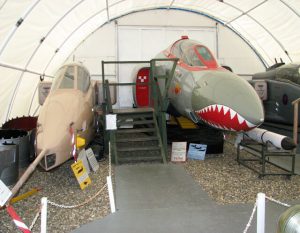 Again, another brilliant attraction for those interested in the military or British history in general; the City of Norwich Aviation Museum offers a really interesting experience. This museum features large displays of WWII military vehicles and plenty of aircraft to marvel at. Whether you are an aviation enthusiast or a history enthusiast, you will really enjoy this experience. The great thing is that even if you aren't interested in either of these things, the City of Norwich Aviation Museum is a really interesting experience for the whole family and it is definitely one of the top things to do in Norwich.
4. Norfolk Tank Museum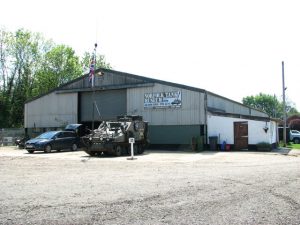 Another military based attraction, the Norfolk Tank Museum is a highly educational and interesting experience that everyone will enjoy, whether they have an interest in the military or not. There are not only plenty of tanks to see, but there are also other military based exhibits too. One of the best things about the tank museum is the staff. They hold daily talks on the tanks and really know their stuff. If you are looking for an interesting attraction that the whole family will enjoy then this is a great option to consider.
5. Labyrinth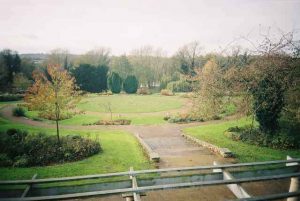 If you want a simple, laid back day out in Norwich that is also filled with fun, then you should definitely consider heading to Labyrinth. This popular attraction offers laser tag, a campervan corner showing kids movies, an extensive menu filled with all kinds of treats and many other things too. For an inexpensive afternoon out that the whole family can enjoy together, Labyrinth is a great choice. It's also perfect for birthday outings too. If you want to go when it's not too busy then it is definitely a good idea to avoid school holiday times.
6. Norfolk Snowsports Club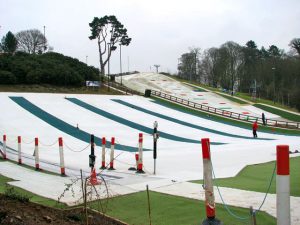 There are very few places in the United Kingdom where you can enjoy Winter sports. Unfortunately, we live in a climate that doesn't often get enough snow to allow us to do so. However, at the Norfolk Snowsports Club you can enjoy all of the snow sports that you have ever wanted to try. It has a dry ski slope and offers opportunities to try skiing, snowboarding, tubing and more. This isn't ideal for smaller children, but for a family day out with older children this is a great option and it is definitely one of the best things to do in Norwich.
7. Norwich Ghost Walks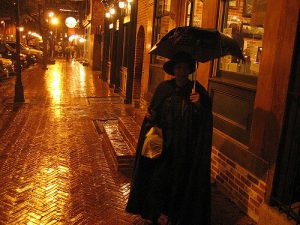 If you're feeling brave and you want to try something a little different during your stay in Norwich, then you could consider heading along to one of the Norwich Ghost Walks. Run by a team of professional ghost hunters, these walks will take you through some of the eeriest parts of the city. Whether you are a sceptic or a believer, these walks are entertaining, eerie and a great experience all around. It goes without saying that they are not suitable for children, so if you are planning on going along then definitely make sure that it is an adult only event.
As you can see, Norwich is an incredibly versatile city with plenty to offer to both locals and visitors to the area. Try out some of the attractions above for a fun experience!