Last Updated on
Blackpool is probably the most popular seaside destination in the whole of the United Kingdom and it has been for more than 100 years. Some would argue that this is the place that started the boom in the popularity of the British seaside holiday. If you are visiting Blackpool, even if only for a few days, then there are some attractions that you should absolutely visit. Here are just a few examples of some of the best things to do in Blackpool.
1. Visit Blackpool Pleasure Beach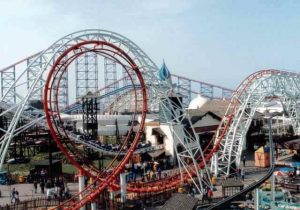 Obviously, if you are in Blackpool then the beach is a must visit and if you are in the area then Blackpool Pleasure Beach is the place to be. Alongside the spectacular views and traditional British holiday feel, you can take advantage of the huge number of rides and attractions available to the public. There are coasters for the thrill seekers and small rides for the younger members of the family. A day out to Blackpool Pleasure Beach will not be forgotten in a hurry.
2. Experience the Blackpool Tower
No trip to Blackpool would be complete without experiencing all that the Blackpool Tower has to offer. Designed with the Eiffel Tower in mind, Blackpool Tower was constructed way back in 1894. Whether you want to take a visit to experience the ballroom or you would simply like to take in the breathtaking views, Blackpool Tower should definitely make it onto your list of places to visit when you are in the area.
3. Sandcastle Waterpark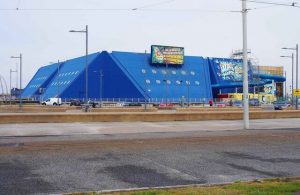 If you are looking for an activity that the whole family will enjoy, then Sandcastle Park may be just what you need. This waterpark is one of the most popular family attractions in Blackpool and is perfect for the whole family to enjoy no matter what their age. Featuring 18 slides and plenty of other water based activities, there is something for everyone to enjoy. For an affordable day out for the whole family, you should definitely head to Sandcastle Waterpark.
4. Blackpool Zoo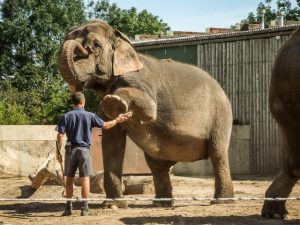 Everybody loves a trip to the zoo and with more than 1350 animals, you can easily enjoy a whole day out at Blackpool Zoo. It is home to all kinds of animals including elephants, gorillas, big cats and more. If you are planning on making a visit and would prefer it to be quieter then it is best to avoid the more popular times such as school holidays and the summer season. There are even train tours which will take you around several areas.
5. Madame Tussauds Blackpool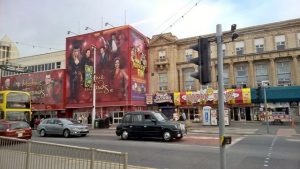 When thinking about Madame Tussauds, most people will automatically think of the tourist attraction in London. However, there is also one in Blackpool. Featuring more than 80 waxwork models from film, television and music, this is a great day out for the whole family. Again, it is best to avoid peak season if you want to make sure that the attraction isn't too busy. Due to the large amount of exhibits it is best to dedicate at least an entire afternoon to a trip to Madame Tussauds Blackpool.
6. Illuminasia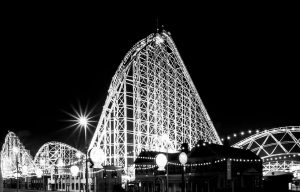 We have all heard of Blackpool illuminations, and you can see some of them brought to life at Blackpool Illuminasia. This amusement park is definitely one of the best things to do in Blackpool. You will find a range of interactive illuminated exhibits and games at the park all based around light technology. If you want to experience something completely different that is suitable for the whole family then Illuminasia is definitely worth a visit.
7. Blackpool Model Village & Gardens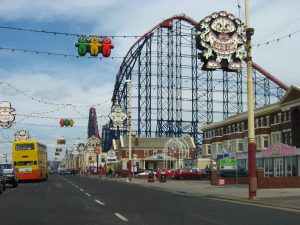 This unique attraction is one that has to be seen to be believed. It really is one of the best things to do in Blackpool and if you have a spare afternoon then it is well worth a visit. It features hand crafted models of numerous famous buildings and landmarks as well as an entire Tudor village. If you enjoy history or you just want to do something a little different during your stay in Blackpool then the Blackpool Model Village & Gardens is a must see.
As you can see, there are plenty of things to see and do when you are visiting Blackpool and any of the attractions listed above are definitely highly recommended for the whole family!