Last Updated on
If you are a bit of a thrill seeker and you enjoy exploring the natural environment around us, then snorkelling is an activity that you are going to thoroughly enjoy. Living in Europe, we have the luxury of being within easy traveling distance of some of the most beautiful snorkelling locations in the world. With this in mind, here are some of the best places to go snorkelling in Europe to give you a few ideas for your next trip abroad.
1. Snorkelling in Isola Rossa, Sardinia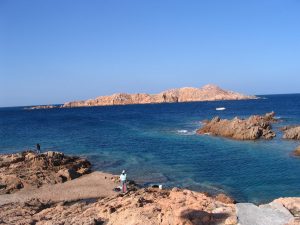 If you are planning a holiday to Sardinia, then you should absolutely set aside a day to go snorkelling in Isola Rossa. This popular seaside town is known for its beautiful red rocky beaches that are absolutely packed with pools and hidden spots which are perfect for snorkelling. Even the small tidal pools contain beautiful colourful fish which you will be able to see with your snorkelling equipment. There are a number of different species that you can see when you are snorkelling in Isola Rossa, including the Moray Eel which can be as entertaining as it is fascinating.
2. Snorkelling in Mendes Islands, Spain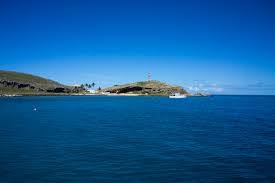 Spain is perhaps one of the most popular tourist destinations in the whole of Europe, especially for British tourists. No trip to sunny Spain is complete without a day trip exploring some of the beautiful crystal clear waters of the Mendes Islands. Pack up your snorkel mask and plan your day around some of the beautiful islands in the area and get exploring. There is some incredible marine life to explore, from groupers to barracudas so there is plenty to see.
3. Snorkelling in Göcek Bay, Turkey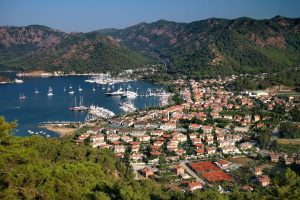 Yet another very popular tourist destination for British people is Turkey. If you are heading to Turkey to soak up some rays as well as enjoy the beautiful scenery, then snorkelling should definitely be an activity to put on your itinerary. If you are in the Göcek Bay area, then you could snorkel along the coastline to see if you can spot any of the local turtles. However, if you are a beginner snorkeler and you want more of a chance at seeing some of the local marine life, then there are boat excursions to dive sites where you can explore even more.
4. Snorkelling at Makarska Beach, Croatia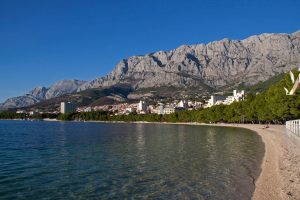 If you want to explore some of the most unique sea life in Europe, then Makarska Beach in Croatia is definitely the destination for you. There are fresh water springs in the sea bed in this area, which means that there are very different corals and marine life to explore. Thousands of holiday makers spend their day's snorkelling on this beach, so you will certainly be in good company. You could see crabs, octopuses and even sea horses. Grab your snorkelling equipment and head to Makarska Beach if you are planning a holiday to Croatia.
5. Snorkelling in the Gulf of Naples, Italy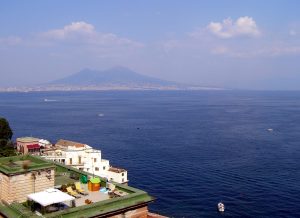 If you are planning a holiday to Italy and you enjoy history, then you should absolutely not miss an opportunity to go snorkelling in the Gulf of Naples. By snorkelling along this bay, you can explore the Roman ruins of Gaia and enjoy swimming through the ruins of the city including villas, original roman roads and more. As well as this, you will have the opportunity to meet numerous species of marine life along the way. This is a snorkelling experience that you will remember for a lifetime if you enjoy history.
6. Snorkelling in Cape Greco, Aiya Napa, Cyprus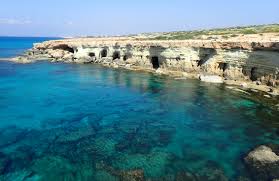 When it comes to Aiya Napa, most people will think about the exciting nightlife. However, there are also plenty of opportunities to explore some of the beautiful natural habitat. Cape Greco is known for being one of the most popular and incredible snorkelling spots in the whole of Cyprus. There are plenty of sea beds to explore, along with beautiful underwater caves and some of the most incredible marine life in the whole of Europe. If you are heading to Aiya Napa for whatever reason, then make sure you pack your snorkel mask and head down to Cape Greco for the day.
7. Snorkelling in Plage de La Palud, South of France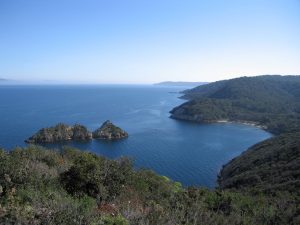 If you are heading to the South of France, then Plage de La Palud offers one of the best snorkelling experiences in the whole of France. When you snorkel here, you have the advantage of thousands of marine life being very close to the shore so you don't have to swim out very far to start exploring. As well as this, because there are so many tourists snorkelling here on a daily basis, you are able to get much closer to the fish because they are used to having humans in their habitat.
So, there you have the best 7 places in Europe to go snorkelling. Next time you head to any of these European countries, be sure to pack your snorkelling mask and plan a day trip for an incredibly exciting experience.