Product
Verb Link
Bags World
Title
Best Cross Body Bag for Business
Verb Link
Product
Title
Best Cross Body Bag for Business
Bags World
Product
Why Choose a Cross-Body Bag?
Last Updated on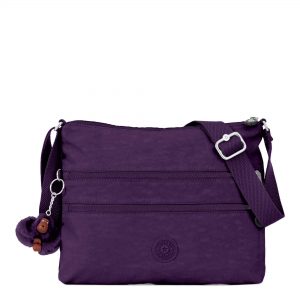 Essentially, what is a cross-body bag? A bag that sits perfectly across your torso, a bag with practical functions. It is also seen as a fashion choice.
So why choose cross body over a shoulder strap handbag. A woman sees a handbag as something she keeps by her side for personal and functional reasons. A hand bag can be a reliable rescue in many a fashion faux pas when they need to delve deep for concealer or a tissue or a parenting moment when in need of something in her kit safely stored away in her hand bag – think Mary Poppins.
However there is also the practicality that brings work and business to the fore, a handbag can be multipurpose as a laptop bag or at least room for files and/or tablets.
What Makes a Cross-body bag?
It needs to have suitable function for the job at hand – As mentioned before you need to decide what it is you want from your bag. There is a joke that a lady likes a handbag that can hold the kitchen sink in and if that's what it is needed for then it's going to have to be big enough for its use.
One of the reasons you may choose a cross-body bag is for travelling. Rather than shoulder strap or back pack you can have your small travel needs and kit in your cross-body bag.
Size and the right fit for you and its function – Go large and it can be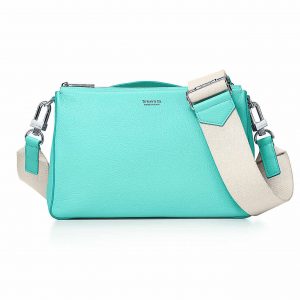 overfilled just because it can be. The void is there so it must be filled. Too small and then by the time your phone and keys have gone into the black hole that is your hand bag there's no room for anything else including your comfy pumps / trainers you swap your heels for when no one's looking.
So go smaller and streamline your contents with a cross-body bag that will only allow the much needed and not everything else you think you desire when on the road.
Colour / pattern as part of its look – This is part of the first two – the colour may need to match an outfit which might need to match with other themes, think weddings. We might have a uniform that it has to match with, it doesn't have to be a tabard or a uniformed set up. Most of us have a work wear wardrobe. Colour can also represent style and personality. Black is a great got to, pink striped suggests a brave, bright and colourful personality.
Materiel / construction that suits its purpose and your style – With colour also materiel is a fashion choice as well as fashion. Waterproof is usually a must. Materiel suggests easy going and general purpose. Leather or leather look being a classic but plastic or a solid form suggests it needs to be hard waring and well-travelled.
Well-made and withstanding -This will relate to money sometimes. However in this day of fashion as a commerce and industry cheap isn't always nasty or poor quality. Cheap but well-made can be a generic use hand bag but a branded well-made can be a show stopper but perhaps compared to its cheaper alternatives not something that's practical when considering a limited budget.
We all want a bag to last long enough that we see the return on the investment. A disposable handbag is a carrier bag isn't it? We want to see that with its contents are sealed and safe and that the stitches hold.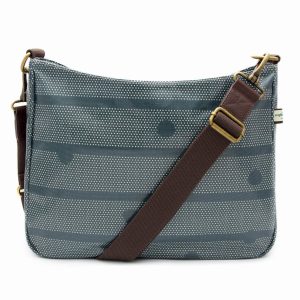 Style and in vogue -This could be part of the consideration of colour but fashion and trends are also a big consideration when purchasing a hand bag. We all want to be in vogue but also want something that represents our own style. We don't all want to turn up for our shift pattern with the same tartan clutch.
Occasion and getting the party started – The handbag needs to meet with the occasion. That is why we have so many handbags. There are so many occasions and events in a girls calendar.
Brand is best at twice the cost? This is almost all aspects of the other key choices but some are definitely brand monkeys by choice and wouldn't have it any other way. Some of us see it as an investment if it's worthy of their money and investment.
Previous experience and previous buys – We have all been cursed by previous buys. You are not going to repeat a buy if the stitches didn't hold, the straps snapped, the zip buckled and there's a frightful photo of you with some god ugly handbag that you regretted the moment you got it home.
Cost and investment of funds – The money you have will always determine your purchase. If the money you have is £30 you are not going to buy the £50 one are you. You can hope for a sale in the near future but then it might not be available.
Shopping and where to buy? Where are you going to purchase your bag from? Are you going to spend all day shop hopping at least you can see what you are getting but could there be too many options (and that can annoy the fellow male friend who you are dragging around with you).
Internet buys can have its con, you think you might be getting what in the picture but on arrival you can see the photo was better than the product or its dismal quality or have been sent the wrong colour.
And one more thing…There is one more strapping issue – the issue of straps. So if you choose a cross-body bag what are the pros and cons of this choice after considering the before mentioned choices is this fashion decision the right one for you?
Briggs and Riley Verb Link Cross Body Bag – Best for Business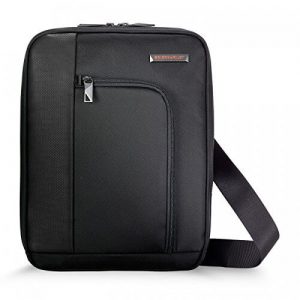 Pros:
Lifetime warranty means its durability is guaranteed
Cover includes damage when taken on travels
Organisational pockets
Durable
Will fit most standard technological objects
Will fit most accessories
High quality
More of a business travel bag
Contactless device and anti-theft protection
Suitable for travelling
Cons:
Costly (although free delivery
Not fashionable, quite plain but trendy
Some non-standard devises don't fit
Small at 4.7 litre
Only in black

Crazy Horse Leather Man Briefcase Backpack – Best Cross Body Backpack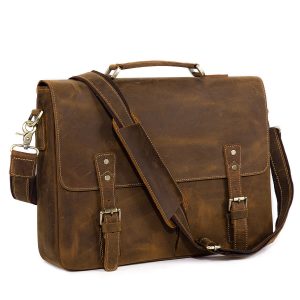 Pros:
High quality
Real / genuine leather
Convertible strap
Durable bag
Interchangeable bag, from satchel to back pack
Some pockets inside of bag
Larger bag
One of the more fashionable choices
Suitable for travelling
Cons:
Real leather might not be a moral / fashion choice for some
Costly ( may incur a delivery charge)
Most expensive option of the two
Convertible straps can be a bother when interchanging straps
Masculine
Not as many compartments / inner pockets
Less of a business travel bag

Problem solved – Whatever the choice a Cross-body bag for your travels is the answer to all your problems with ease of use, organisation and durability.