| | | | | | |
| --- | --- | --- | --- | --- | --- |
| | The Samsonite Cosmolite Spinner 4, 69cm | 92 litres – 69.1 x 46 x 29 cm – 2.55kg | Mid-Range | | Learn More |
| | The Samsonite Cosmolite Spinner 4, 55cm | 44 litre – 40 x 55 x 20 cm – 1.8kg | Mid-Range | | Learn More |
| | The Samsonite Trolley S'Cure | 100.5 litre – 75 x 52 x 31 cm – 4.5kg | Affordable | | Learn More |
Lightweight Suitcase Reviews – The Best In 2017 – 2018
In this write-up we ave a look into the best travel suitcases for your money. These are all very high quality suitcases, made with material that is very tough at the same time as being light. The reviews here are based on individual customer reviews and write-ups throughout the web as well as testing the suitcases myself. Having said this, all of the suitcases reviewed here are Samsonite suitcases, needless to say they are the one of the best manufacturers of suitcases currently on the market.
Number 1. The 

Samsonite Cosmolite Spinner 4, 69cm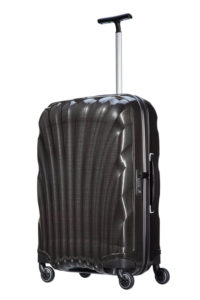 The Samsonite Spinner 4, 69c hardcase bag has got some very good reviews on Amazon for its quality and durability. While the price point is relatively low in comparison to some of the other real high-end suitcases, The Spinner 4 still delivers unbeatable quality at a reasonable price.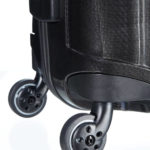 Some Of The Noteworthy Features Below;
Lightweight monotube wheel handle which extends and retracts with ease giving you the comfort you need especially when walking around airports
4 high quality multi-directional wheels give a smooth ride which feels very easy and effortless
3 Digit combination lock to give your suitcase protection if left out of your sight for a while – which is TSA making it easy to travel in an out of USA
A partition inside the suitcase's top compartment so you can arrange your things well
A fastening belt inside to keep your clothes and other belonging safely tucked in to prevent shuffling around and you opening up a messy suitcase!
Capacity 92 litres
69.1 x 46 x 29 cm
2.55kg
Number 2. 

The Samsonite Cosmolite Spinner 4, 55cm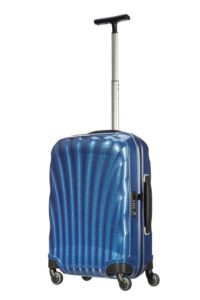 Like the 69cm older brother, the 55cm is a very popular size – especially amongst the younger generations as well as the ladies. With a variety of different and very cool colours, the Cosmolite Spinner 55cm is a very good case.
Built using the CURV material which makes the suitcase very strong while keeping it light
The design for the Cosmolite is an award winning design from Europe
High quality tyres which are built to last will make transporting the Spinner around very easy
Spacious interior so you can fit a whole lot of your essentials
A divider to keep your clothes separate from your other items and to keep your luggage from shuffling around while being transported
A side pocket to put those valuable document copies or files for work
A 10 year guarantee for your piece of mind
44 litre capacity
40 x 55 x 20 cm
1.8kg – making it one of the lightest cases available
Number 3. The Samsonite Trolley S'Cure
Highlight: Security, strength and waterproof.
A well known manufacturer of suitcases, Samsonite brings us the Trolley S'Cure travel bag. A very well-made bag to take on board with you, strong enough to take some impact, small enough for an overhead compartment with enough space inside to keep a fair amount of clothes and some well needed in-flight essentials, along with your toiletries.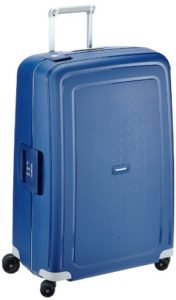 Made with a polypropylene material, the seal protects against moisture getting into the bag. It comes with a 3-point locking system for added security. The multi-stage handle pull built with aluminium to ensure the lightest (and strongest) overall product.
The S'Cure comes in a number of different colours to cater for all preferences. Being as light as they weigh in at only 4.5kg making the case very easy to handle, the four wheels in this "trolley" style case gives you even more comfort and less strain when walking long distances from terminal to terminal.
This case is very secure and waterproof! In terms of build quality, this case is one of the best! Samsonite as a whole is a brand name that you cannot go wrong in. This particular model is reasonably prices for the type of case it is and what you are expected to get for your money. There are cheaper cases out there sure, but if it is quality that you want, then look no further!
Bottom Line.
A great little case, with a weight slightly higher than others reviewed here, it may not be the lightest, but it is very secure with its three point locking system as well as being very strong as well as waterproof. If it is security and safety that are your priority then this is the case for you!
Quick Links