Last Updated on
There is always so much organisation and planning that goes into a holiday, it can be pretty stressful, from the moment you book it, to the moment you get home.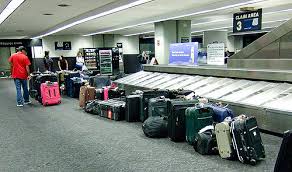 One of the nice things about being on holiday, is not being at home. You go to the hotel, and they are your hosts. They take care of basically everything for you. For the duration of your stay, however long it might be, you put your trust in them, and its their responsibility to make sure you're safe and comfortable. From the moment you check in, they look after your every need, and ensure that everything goes smoothly. You trust the porters with your luggage, the receptionist with your money and details, and the cleaner with access to your room.
But should the responsibility of the hotel extend to after you've checked out? Is it okay to leave your luggage with the hotel after check out?
Maybe you've got a late flight, and you want to use up every last minute of your holiday exploring, and you can't carry your suitcase around with you all day. Then of course, you can ask the hotel to look after it for you.
From my experience, hotels are always really accommodating when it comes to looking after your bags for a few extra hours. You just need to take your bags to the reception desk at check out and explain that you will be back in a few hours. Its common practise and they won't be surprised or offended.

How accommodating a hotel can be, generally depends on the quality. If you're paying a lot for the stay anyway, their service will extend to when you actually leave, and they definitely won't mind. It is also common practise to tip a couple of pounds (or whichever currency you're using)  to the bell keep or reception lady, for being kind and going the little extra mile to make sure you have a pleasant stay.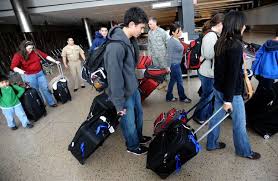 In some more budget hotels, I've heard that they might have a policy where they are not responsible for your belongings the moment you check out. If you're not paying a lot for the accommodation, perhaps they won't be as willing to go the extra mile, and although customer service is always important, this might not be something that the establishment will do. Of course, being friendly and polite will always get you a little further in life, so maybe you're not completely stumped here. It's definitely worth asking, with a smile.
I would always read up on where you're staying as best you can. Check the small print and what services your hotel offer, and I'm sure you'll be able to find out if it's going to be possible for them to look after your luggage for a couple of hours! And if in doubt, just contact them and ask!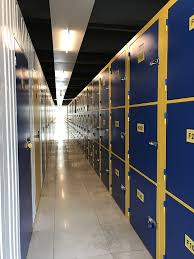 There is always the other option, if you're staying in a city, of looking for an independent locker service. My son recently stayed in a hostel in Barcelona, and with the volume of young travellers going in and out there, its not really feasible, or safe, to leave your bags there for a few hours. In this case, we found him a little establishment close by, which you can pay a small amount, to store your belongings in a locker.
This is a good method, because you pay the fee, and you take the key. You're guaranteed there's not going to be any mix up with other people's luggage. And you know its really safe and secure, locked away until you go back for it. These kinds of places are usually open late and will be happy to assist you!
I also recently found an amazing new app, thanks to the New York Times website, called KnockKnockCity. Basically, you select the location, and you can find hundreds of places in most major American cities that will store your bag for you! It was perfect for my trip to New York.
It costs as little as $2 per bag and comes with $500 bag insurance. I love the idea because it utilises spaces, and helps businesses. I happened to store mine in an awesome little Mexican restaurant. You're completely covered if you book with the app, so you don't need to worry about leaving your bag in a totally new and strange place, and the staff we're so friendly and helpful.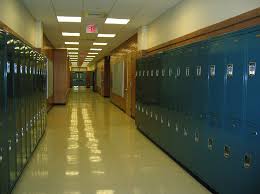 The place even looked so good we decided to grab a bite to eat, and the staff gave us some great recommendations of what to do in the area! It was really cheap, hassle free, and we felt safe in the knowledge our bags were being looked after, and if anything did go wrong? We were covered in the insurance policy from KnockKnockCity. This service is currently running in big cities in the US, but I'm sure it is available in other cities! I would 100% recommend it, it was great for us because we stayed in an airbnb, and the host wasn't able to let us back in when we needed our bags, but mentioned this!
In the UK, I know that most bus and train stations also offer a suitcase locker service, you just need to do a little bit of research! They are super easy to use, most of them running 24/7 as well which is amazing. I know for sure they are dotted around all over London and in other main bus stations, train stations and airports.
So, if you're wondering about what to do with your bag at the end of the holiday, don't worry! We've got you covered. You're not going to have to have your bag by your side when you sunbathe, or enjoy lunch on a terrace. You can chill out in the knowledge your luggage is safe and sound for a few extra hours. You can relax and enjoy every last minute of your holiday!