Last Updated on
Travelling by airplane can be a very stressful task, from the moment you book the ticket, to the moment you step back into the comfort of your own home. There's just so much to think about and organise, that the stress can be endless.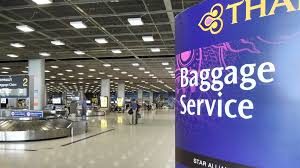 You not only have to think about the endless list of things you want to take with you, but pretty importantly how you're going to get them, and yourself to your destination safely. Baggage is an important part, because there are so many restrictions on weight and size and contents, that it can get very overwhelming!
One of the biggest stresses of the journey, can be when you get to the airport. There is just so much to think about. The car park, the security, and the dreaded check in. I don't know about you, but getting to the check in desk and bag drop is quite terrifying. For some reason I seem to have this idea that my bag will have magically gained a few kilograms on the short drive to the airport and i'm going to get slammed with a huge fee for my bags being overweight.
Well, actually its never happened to me. And as long as you make sure you know what to do to prepare yourself when flying, and you haven't got a set of dodgy scales, it shouldn't happen to you either!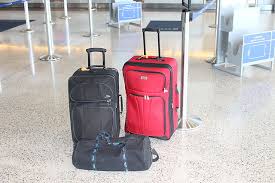 So, just how much luggage is allowed on an international flight? Well, it of course depends from airline to airline, as most airlines will have a specific allowance, with some having more and some less. Of course, theres nothing enough money can't buy you. So if money isn't an issue, then your luggage allowance won't be either.
However, for us normal, economy flyers, lets take a look at what the allowances are.
Currently, with the incredibly popular, economy airline Ryanair, without any additional charges or priority boarding, may carry one small hand luggage bag, (that can fit under the seat infant of you) and one small suitcase measuring 55 x 40 x 20cm. This item isn't weighed, but it may be placed into a measuring box to see it fits. If you're non priority, your small suitcase will be placed in the hold free of charge.
Ryanair is renown for its mega bargain flight tickets, but where they do get you is the lugagge. Ryanair allows you to check up to 3 pieces of luggage per person and they can weigh up to 20kg. Although you are charged separately for each bag, and per journey as well. So the price can really add up here. At a hefty €35 per person per journey. It could be looking to be a expensive flight!
So in total, on a usual international Ryanair flight, you could tot up a pretty hefty 70kg. Its just how you're going to carry them when you get off the plane that I would worry about!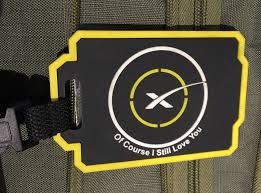 With some other airlines, the policy is different. For example with British Airways, there is a free checked bag for all travellers. For economy class you are allowed one bag of up to 32kg, which will be check into the hold. You can add more luggage if you need to.
Again, its important to check what allowance each airline has, as some are more generous than others, and in some you might get stung with a nasty charge for your luggage being overweight.
I know that Easyet can be quite unforgiving with carry-on luggage. Where most airlines follow the one hand bag, one bigger bag rule, Easyjet do not follow this guideline. You can only have one larger bag, within 56 x 45 x 25cm. You're not permitted to travel with a handbag, and if you do, it has to fit into the bigger bag at the time you board the plane.
Most airlines will also allow you to travel with a pushchair for kids, and kids are allowed their own piece of luggage too. Which is pretty handy, cause often kids will never need as much space as we adults do, so we can use their luggage allowance for our own belongings!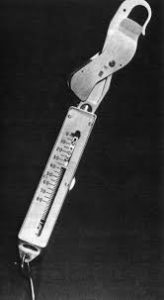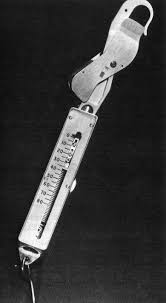 Its important to be careful and weigh your luggage before you get to the airport. You can get blasted with heavy fees when you check in. Don't be that person thats at the front of the queue putting on layers and layers and loading their handbags up with things from their suitcase, so that they pass under the limit.
You can easily purchase some luggage weighing scales from pretty much anywhere, to make sure your luggage is under the limit. If you don't have luggage weighing scales, you can use the scales you have at home to weigh yourself. Simply stand on the scales and weigh yourself, then step off, and stand back on the scales holding your luggage. Subtract the second weight from the first weight and there you have it! The weight of your suitcase! You can then remove things if you're over the limit, or add some extra things that you thought you had to sacrifice if not!
So, overall, the luggage allowance really does vary. But now you know that you can actually take quite a lot, as long as you pay for it! So, make sure you weigh it before check in, and make sure you also mark your luggage as yours, with ID and address so that in the rare case that it does get lost it can be returned to you.
Good luck on your travels, and I hope you enjoy your flight!