Last Updated on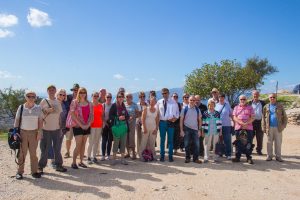 Are you over 60 and looking for a singles holiday? You've come to the right place!
Packaged singles holidays or even itinerary ideas for over 60s are often hard to find so we've decided to bring together a range of suggestions and ideas to help you make the best decision for your next holiday.
It takes guts to go on holiday by yourself so we want to make sure mature singles don't have worry about appearing pitiful while sitting alone for dinner or even worry about experiencing an overwhelming loneliness.
Walk in Style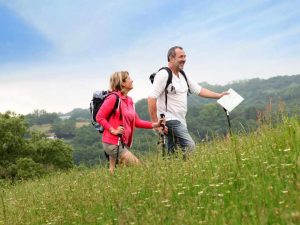 Walking is the most affordable mode of transport and It'll also get your GP smiling happily too because it's a very healthy way to pass the time.
It allows you to explore and do as you please. Let the world unfold before your eyes and soak up all the delights on foot. Walking holidays can also be a great way to get out and get some fresh air.
Choose the beautiful country of Italy for its ancient history for example Rome and Florence. Take part in guided walking tours or go off on your own accord, where you can move at your own pace and choose what sites are best for you.
South West Portugal has a series of walking trails located in The Rota Vicentina which navigate around some of the most scenic areas of the country such as the Vicentine Coast Natural Park, The Fisherman's Trail and Historical Way. This trail is mostly on sanded routes so it's recommended you have some good walking boots.
On Tour
Group tour are easy way to see if the world if you're travelling solo, (especially if it's your first time) and there are a few small-group touring companies that cater exclusively for over 60s, some offering room sharing as an alternative to paying a single supplement.
It's not uncommon to find 50% of guests on a tour travelling alone. They may not all be single though, some will have simply left a spouse at home. Europe is a popular destination and there are many European city trips galore, from Paris, Berlin and Krakow to Bucharest.
On the Beach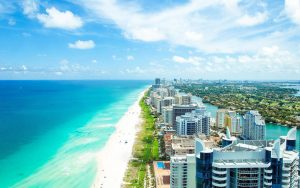 A relaxing change of pace; if you're craving warmth, sunshine and breath-taking stretches of coastline. Head to Miami Beach in Florida for a relaxing time with lots on offer for every kind of traveller. From luxurious beaches to an abundance of shopping boutiques, this will be one of the most relaxing holidays you'll ever experience.
Want something a little more adventurous? Try a trip Thailand! Usually seen as a place for the younger traveller, the country has lots to offer and is renowned for its warmth and hospitality.
Thailand boasts a huge array of secluded beaches and lush jungles just waiting to be discovered by you. And don't forget to get a taste for the local cuisine with a cooking class away from the crowds, to simply enjoying one another's company.
On the Ocean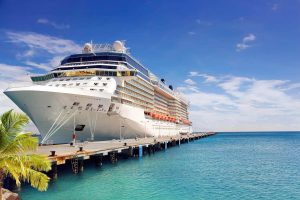 If you've never tried a cruise, it's worth serious consideration.
Cruising has quickly become one of the most popular styles of travel, and with the major advancements in cruise ships that include ever more exciting activities and luxurious amenities, it is easy to see why.
For a long time, cruises were considered family or couple style vacations, but today they're becoming one of the trendiest ways to travel solo.
With many tour companies offering cruises carefully tailored for single travellers, you may be surprised at the range available from operators such as Thomson Cruises, P&O Cruises and Fred.
One of the most enjoyable things about taking a cruise is the opportunity to discover new destinations and cultures, and by joining a group excursion you can enjoy these interesting experiences with new friends.
Be aware that on some cruises where there are no dedicated single cabins, it can be very expensive and involves paying for two beds in a double cabin. It's always worth enquiring about single cabins, for example, P&O Cruises and Viking Cruises have some single cabins on certain ships, although they do get booked up very quickly.
Top Tips for Solo Travellers Over 60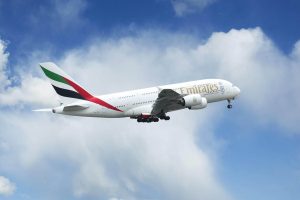 To ease any pre-travel nerves, we have a selection of top tips to help you plan your single vacation.
1) Research, research, research
If you want to see the wildebeest migration in Kenya or hike the Inca Trail to Machu Picchu it's always worth researching a few months in advance because high season dates often sell out.
This is also the case for vaccinations and visas. Have a chat with your doctor ahead of your trip to ensure you have the required vaccinations for the countries you are visiting. If your tour requires a visa make sure you speak to the local embassy.
2) Practice your languages
It is always handy to know a few phrases especially as single traveller holidays. We always recommend to pack a little pocket guide book.
3) Check in with your family
It can be tempting to go off the grid when going on singles holidays however it is always good to give someone at home an idea of where you are going and your travel itinerary.
4) Break the ice
Bring some cards or games to get chatting with your new tour pals – you will be surprised with how many end up as friends for life.
Summary
There has probably never been a better time for over 60s to get out and see the world.
Of course, you should be selective and look at holiday types that aren't just targeted at the over-60s but are also of a type you have good reason to believe you'll enjoy.
So, best wishes for your travels and get out there and see the world!