Product
Top Rated
Great Value
Highest Volume Capacity
Title
American Tourister – Bon Air
Aerolite Super Lightweight
Dimensions
79x58x31cm (All Parts), 73x56x31cm (Body)
Lock
3 Digit Combination Barrel Padlock
Warranty
Limited 2 year global warranty
5 Year Guarantee for Peace of Mind
Wheels
4 Spinner Wheels for 360 Degree
4 multi-directional spinner wheels
Material
300 x 900 denier polyester
Top Rated
Product
Material
300 x 900 denier polyester
Great Value
Product
Title
American Tourister – Bon Air
Warranty
Limited 2 year global warranty
Highest Volume Capacity
Product
Title
Aerolite Super Lightweight
Dimensions
79x58x31cm (All Parts), 73x56x31cm (Body)
Lock
3 Digit Combination Barrel Padlock
Warranty
5 Year Guarantee for Peace of Mind
Wheels
4 Spinner Wheels for 360 Degree
Product
Wheels
4 multi-directional spinner wheels
Product
Keeping your Luggage Safe – A Comprehensive Review of the Top 5 Luggage for International Travel
Last Updated on
How You Can Keep your Belongings Safe During your International Travels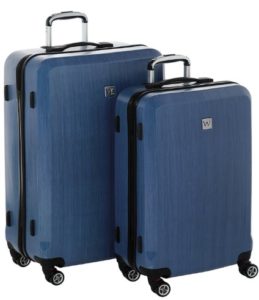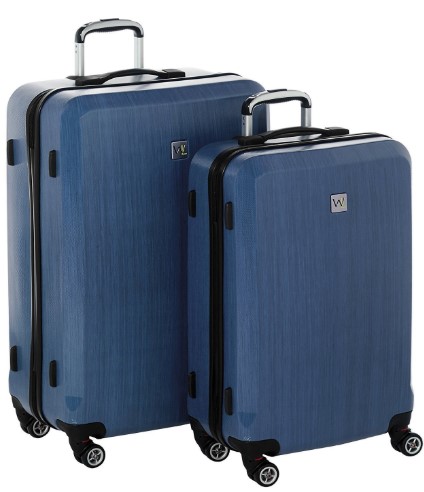 When it comes to traveling internationally, one thing that worries many people is the safety of their luggage. Whilst some situations are out of your control, such as airlines losing your luggage, there are some things that you can do, in order to avoid any damage or loss of your belongings. One of the things that you are definitely going to want to do is to purchase some high-quality luggage.
Don't risk damage from careless airline staff
Something that many tourists and business men and women alike fail to consider is the fact that their luggage is going to be handled by multiple members of staff before it even gets loaded onto the plane. Whilst the majority of staff will treat your luggage with the utmost respect, it is important to keep in mind that there is always the risk of one careless member of staff who could possibly be a little rough with your belongings. By buying high-quality luggage, you can minimise the risk of any damage coming to your luggage.
Why you should avoid buying cheap luggage
Granted, there are some very affordable luggage options on the market. However, there are so many problems that come with opting for these over some of the more expensive yet reputable brands. When you buy cheap luggage, you are risking cheap material that scratches and blemishes easily, cheap latches and zips that compromise the safety of your belongings, wheels that are unstable, and a whole host of other problems. You don't have to take the cheaper option.
Market research is incredibly important
If you want to make sure that you are getting the very best luggage for international travel, then market research really is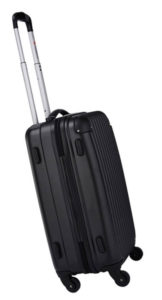 essential. The best way that you can get a good idea of what is available at the moment is to read customer reviews. These reviews are written by real people who have used the luggage themselves, so you can get a good idea of any problems that they have encountered and make sure that you have narrowed down your search to the very best that the current market has to offer.
The worst thing that you can do is to purchase some luggage for your international travel without doing some solid research first. By doing this, you are running the risk of being severely disappointed, and possibly even out of pocket. Before you make any purchases, regardless of price, it is very wise to check as many customer reviews as you possibly can.
Before we get into the details of the top 5 luggage for international travel, let's first take a look at some of the benefits of purchasing high quality luggage for your travels.
Keep your suitcase free of cosmetic damage for longer
One of the major issues that we face with some of the cheaper luggage options on the market is that because they are made from cheap plastics, they are very susceptible to damage. Scratches and blemishes can appear within a matter of days. Whilst this doesn't exactly compromise the safety of your belongings, it does leave you with unsightly luggage to carry around. This is not exactly a good look if you are traveling internationally for business. By purchasing high-quality luggage, you can make sure that it takes a lot longer for cosmetic wear and tear to appear.
Keep your belongings safe and secure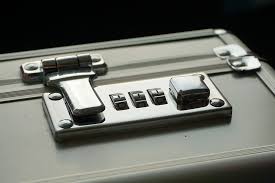 Another problem that comes up all too often with cheaply manufactured luggage is the fact that the zips and locks tend to be made from cheap materials, making them far less secure. The last thing that you want, whilst traveling internationally, is for a zip or a lock to come loose and your belongings to fall out. By purchasing a higher end suitcase or holdall, you can make sure that your belongings are completely safe and secure. This is especially important if you are carrying expensive items such as mobiles, laptops or cameras.
It is advisable to use toiletry bags for your cosmetics and toiletries, these keep the liquids and such items separate from clothing.
Better wheels and handles to make moving your luggage easy
When you are rushing to get to your terminal at the airport, the last thing that you want is to be struggling with luggage with wheels that stick, or a handle that breaks. You need to be able to move through a busy airport with ease knowing that your luggage is safe. By buying a higher quality suitcase, you will be able to move with your luggage without having to worry about it breaking or being hard to move.
With all of this in mind, it is easy to see why it is so important to take your time and do your research, when it comes to buying luggage for international travel. Let's take a look at some of the options available to you right now.
Choose the Best – Top 5 Luggage for International Travel
Revelation Suitcase Alex – Number 5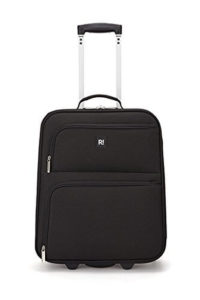 Revelation is a well-known brand in the world of travel luggage. One of their most affordable and popular products at the moment is the Revelation Suitcase Alex. Let's take a look at some of its features;
Lightweight so easy to transport
Rubberised handle for an easy grip
Internal pocket for your valuables
10-year warranty
This soft-shell suitcase is perfect for international travel, due to the fact that it is lightweight and made from high quality materials, meaning cosmetic damage is far less likely to occur. For those who travel internationally for business, the Revelation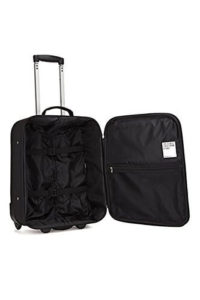 Suitcase Alex is a great option as it is perfect for overhead storage. For those who require a little more space, the suitcase depth is expandable.
We're going to put this particular luggage at number 5 on our list because it is high quality for the price, and very affordable.
Product user Brian E wrote:
"I've been flying twice a week for the past several months. There's a bit of wear and tear to it now – but I'd expect that from flying. It's a very VERY good suitcase that has many pockets and at this price – is an absolute steal!"
If you are looking for something affordable that does the job, then this is certainly an option to consider.
Pricing: Affordable

Karabar Evora Extra Large – Number 4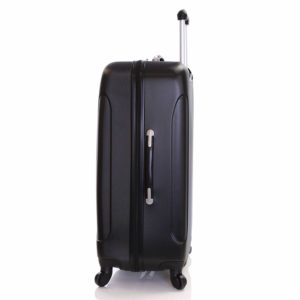 Another reputable brand for travel luggage, this option from Karabar is fantastic for those who require a little more space for their luggage. This is a slightly more expensive option, but this is understandable when you consider the size difference to number 4 on the list. Here are some of the features:
Waterproof suitcase
Tough, hard outer shell for better protection
Fully lined interior making organisation a breeze
Built in number lock so you can secure your belongings
100 litre capacity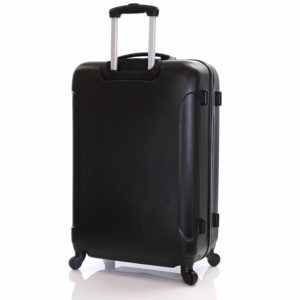 This particular suitcase offers a considerable amount of space for your belongings, making it perfect for longer international travel. The hard-outer shell offers maximum protection to your luggage, making damage far less likely to occur. Added with the fact that this suitcase is waterproof, it is an absolute bargain.
User Mrs H. McTaggart wrote:
"Love this suitcase, brought to travel to America, the case is very spacious, ideal to bring back lots of goodies, sturdy and easy to wheel along, the case arrived in America unscathed, and it was exactly the same on the return journey. Really pleased."
We think that number 4 is a well-earned position on out list for the Karabar Evora Extra Large XL Super Lightweight ABS Hard Shell Travel Check In Hold Luggage Trolley Case Suitcase.
Pricing: Low-mid range

Aerolite Suitcase – Number 3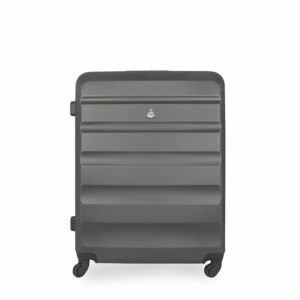 This suitcase is perfect for both business and leisure travel internationally. It offers a very basic design, but it is affordable, and made from high quality materials. Given the fact that it is made by Aerolite, a luggage brand with a very good reputation, you can almost guarantee happy customers. Let's look at some features:
Retractable trolley system – no more struggling with a handle that is too short for you
Made from lightweight denier material which is very durable, so cosmetic damage is far less likely
68 litre capacity, so it is perfect for either business or leisure travel
Extra lightweight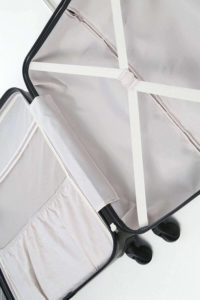 One of the things that makes this particular suitcase so popular is the fact that it has been designed to be extra lightweight. The last thing that you want whilst traveling is having to struggle with a suitcase that you have to struggle through the airport with.
This is what user RBH had to say about this suitcase:
"Almost disturbingly light, makes you question the longevity – however ours has survived 6 flights and all associated wheeling about with no issues, still looks brand new. Enables us to take about 1kg more luggage than previous samsonite."
Due to the extra lightweight feature, we feel that number 3 on our list is appropriate.
Pricing: Low-Mid range

American Tourister – Bon Air – Spinner – Number 2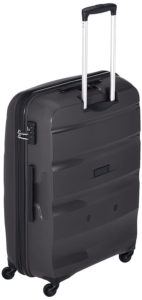 For those seeking something sleek and classy, the American Tourister – Bon Air – Spinner may be the perfect option. It comes in a wide variety of colours, making it perfect for all the family. It is a little pricier than most of the other options in this top 5, but the features certainly make up for the larger price tag.
Made from 100% polypropylene, making it incredibly strong
Wheels that spin 360 degrees making moving with the suitcase smooth and easy
TSA lock so you can keep your luggage extra safe and secure
2-year global warranty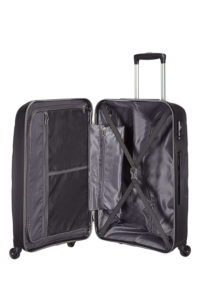 This suitcase is absolutely perfect for both business and leisure on an international basis. It is made from a highly durable material, which is definitely something that you need if you are going to be travelling internationally. The 4 wheels that rotate 360 degrees make moving through an airport an absolute breeze.
Customer Crystalfox said:
"This is a great case – lightweight and just the size for a week away for two – if you pack well. Lasted two plane journeys already so looking good."
Due to the high-quality material and the durability of this suitcase, we feel that number 2 on our top 5 list is well-deserved.
Pricing: Mid-high range

Samsonite Base Hits Suitcase 4 Wheel Spinner – Our Number 1
Samsonite is one of the most reputable luggage brands on the market to date, and it is safe to say that the Samsonite Base Hits Suitcase 4 Wheel Spinner is one of their most popular products. It boasts a whole range of features that make it an incredibly popular choice. Let's take a look at a couple of the features that make it so popular: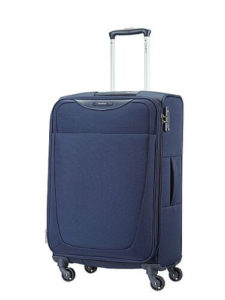 Wheels that move in multiple directions, making moving with your luggage much smoother
3-digit TSA lock so you can make sure that your luggage is completely safe
Push button locking handle making extension a breeze
High quality polyester material making it much more durable
Whilst this suitcase is on the pricier side of things, the reputable brand name and the high-quality materials make this suitcase a winner in our eyes. If you are looking for something that is long lasting, durable, and high quality, then this is it.
Pricing: High-end

User Smarts said in their review:
"Having always had two-wheeler cases and going to this super lightweight four-wheeler was a real godsend! So easy to manoeuvre with minimal effort. I've also since bought the cabin case, and both handles extend to the same height. I can push both together with one hand without any bother at all."
This is why our winner overall is the Samsonite Base Hits Suitcase 4 Wheel Spinner. For a suitcase for international travel, this is one of the best that money can buy.
International travel can be a daunting prospect for a number of reasons and the last thing that you want to have to worry about is whether or not your luggage is going to be safe whilst in transit. There are certain situations that are completely unavoidable, but by taking the time to research and buy the best luggage for international travel, you can minimise the risk of damage and enjoy your journey without any added worry.