| | | | | | |
| --- | --- | --- | --- | --- | --- |
| | Cabin Max | 44 litre, 55x40x20cm, 1.7kg | Affordable | | |
| | Aerolite 21″ | 33 litre – 47x35x20cm – 1.88kg | Affordable | | |
| | IT XS | 19 litre, 48x32x19.5cm, 1.4kg | Affordable | | |
Going away for 2 nights on business, a weekend away or just flying out for a night, you want to pack your suitcase light enough to keep it easy while at the same time making sure you have everything you need. Depending on the type of ticket you got and what airline you are travelling with, you may or may not be charged extra for check-in baggage. With modern suitcases getting lighter and lighter while getting smaller yet spacious enough, you can now be rest assured that your goods will travel with you keeping the case light enough that you can safely put it in the overhead locker.
Top 3 Cabin Approved Bag Reviews
Number 1. Cabin Max Trolley Bag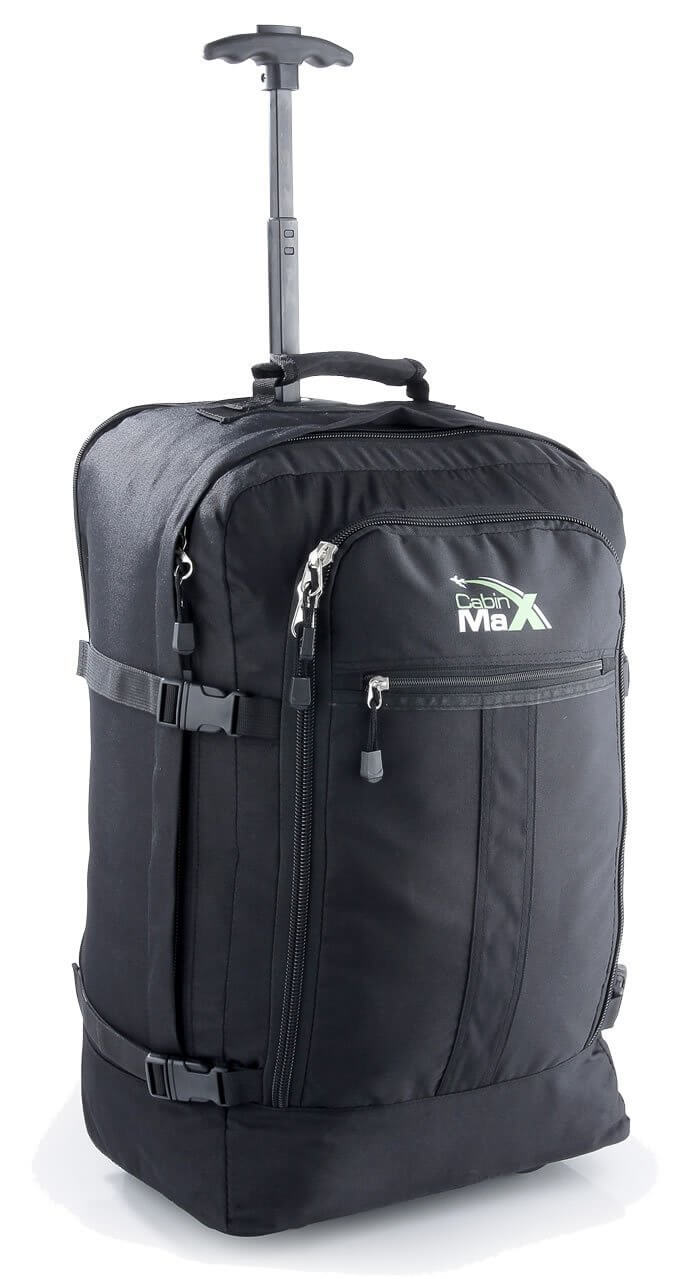 Cabin Max bring us a very high quality bag which is a great bag, suitable for cabins and very easy to transport around. Below are some of its features and why it is my number 1 bag to take with you anywhere you go and one that is approved as cabin luggage!
The ideal bag to take with you anywhere you go!
Converts to a two-wheeled trolley bag for walking long distances
Also converts to a back pack when you need your hands to be free or when walking on uneven surfaces
Very durable material which is anti tear and water resistant with heavy duty lockable zips to close shut
Front pocket compartments to safely put your things which need easy access like travel documents, phones, tablets, Kindle etc.
Design of the bag allows you to zip-close the trolley handle and back pack straps into the bag
A well designed bag made of good, strong material which will last the test of time
A bag which is small enough to take in as carry-on luggage yet large enough to keep all of your things nicely and tidily
A multi-functional bag which you will put into good use wherever you go and whatever the situation. Here's a review article if you're looking for premium hanging toiletry bags.
44 litre capacity
55 x 40 x 20 cm
1.7kg in weight
Number 2. Aerolite 21″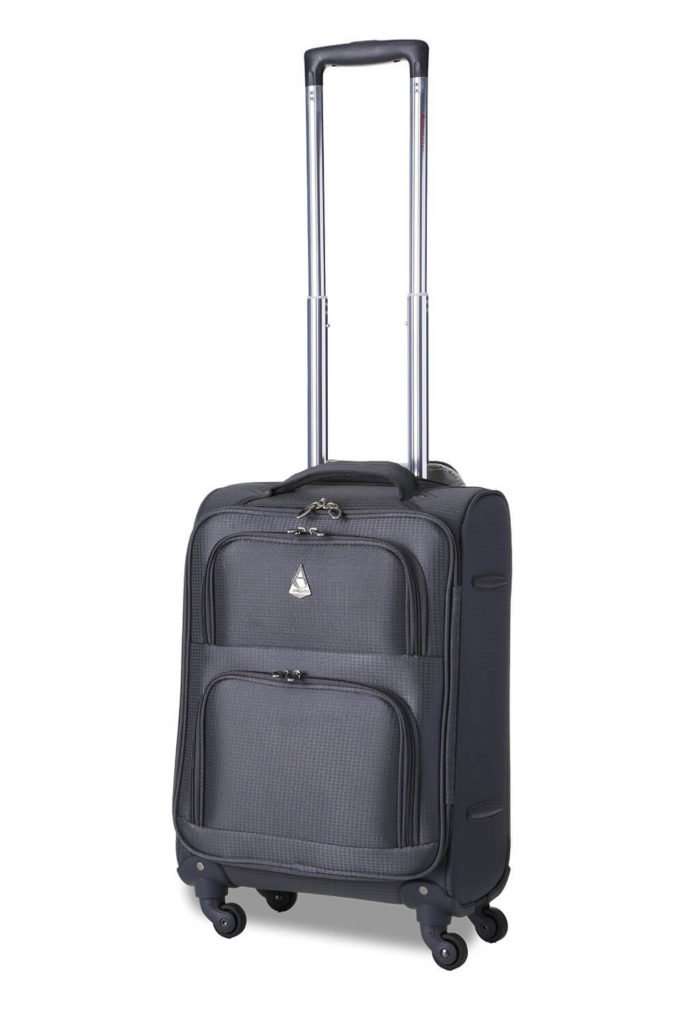 Aerolite give us a very practical bag on four wheels which makes it easy to walk around with. A reputable company bring us a very compact bag which you can surprisingly fit in a fair amount of things. Here are some points to note about the Aerolite 21″:
The Aerolite 21″ is designed and built to last using Lightweight 600 Jacquard Material which is a very hard wearing material and can take some serious wear
Retractable handle to suit tall and short people. Push button activated and made to a high standard
Comes with a 10 year guarantee from Aerolite to give you a piece of mind and some faith in its construction
Available in a range of different colours and sizes to suite and match whatever your needs maybe
Two front-facing pockets to keep the easily accessible things as well as your travel documents
33 litre capacity
47 x 35 x 20cm
1.88kg in weight
Number 3. IT XS (Extra Small)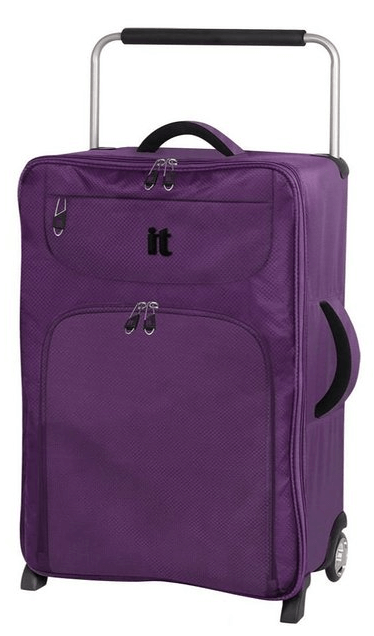 From known manufacturers, IT, we have one of the lightest suitcases available on the market today. Weighing in at a super light 1.4kg, the XS size in the IT range is a very light cabin bag that will hold a moderate amount of your holiday essentials. Here are some of the points to note about the IT XS.
This size will most certainly meet the minimum requirement for almost all airlines
10 years manufacturers warranty to give you confidence in the construction of this bag
Foam padded, soft carry handle at the top and at the side of the bag
An extremely lightweight fibreglass structure and build
A high quality and light aluminium trolley system
Heavy duty wheels to make your travels effortless
Packing straps within the bag to keep your luggage from becoming a mess inside
As mentioned above, it is very light indeed – 1.4kg!
48 x 32 x 19.5cm
19 litre capacity